HSBC NATIONAL CYCLING CENTRE
BRANDING • BRAND GUIDELINES • GRAPHIC DESIGN • ARTWORK • INTERIOR / EXTERIOR BRANDING
In Manchester's Northern Quarter, the HSBC National Cycling Centre provides world-class cycling facilities and sports programmes to elite athletes and novices riders. A nation inspired by the success of our Olympic GB track cyclists, BMX riders and Mountain Bike Trail heroes. The HSBC National Cycling Centre offers a unique opportunity to riders and cyclists of all abilities with the chance to enjoy and experience these world-class facilities. The Centre provides comprehensive cycling and rider programmes to inspire the next generation of enthusiasts to participate in this beautiful sport.
National Branding + Design Transformation = Outstanding Quality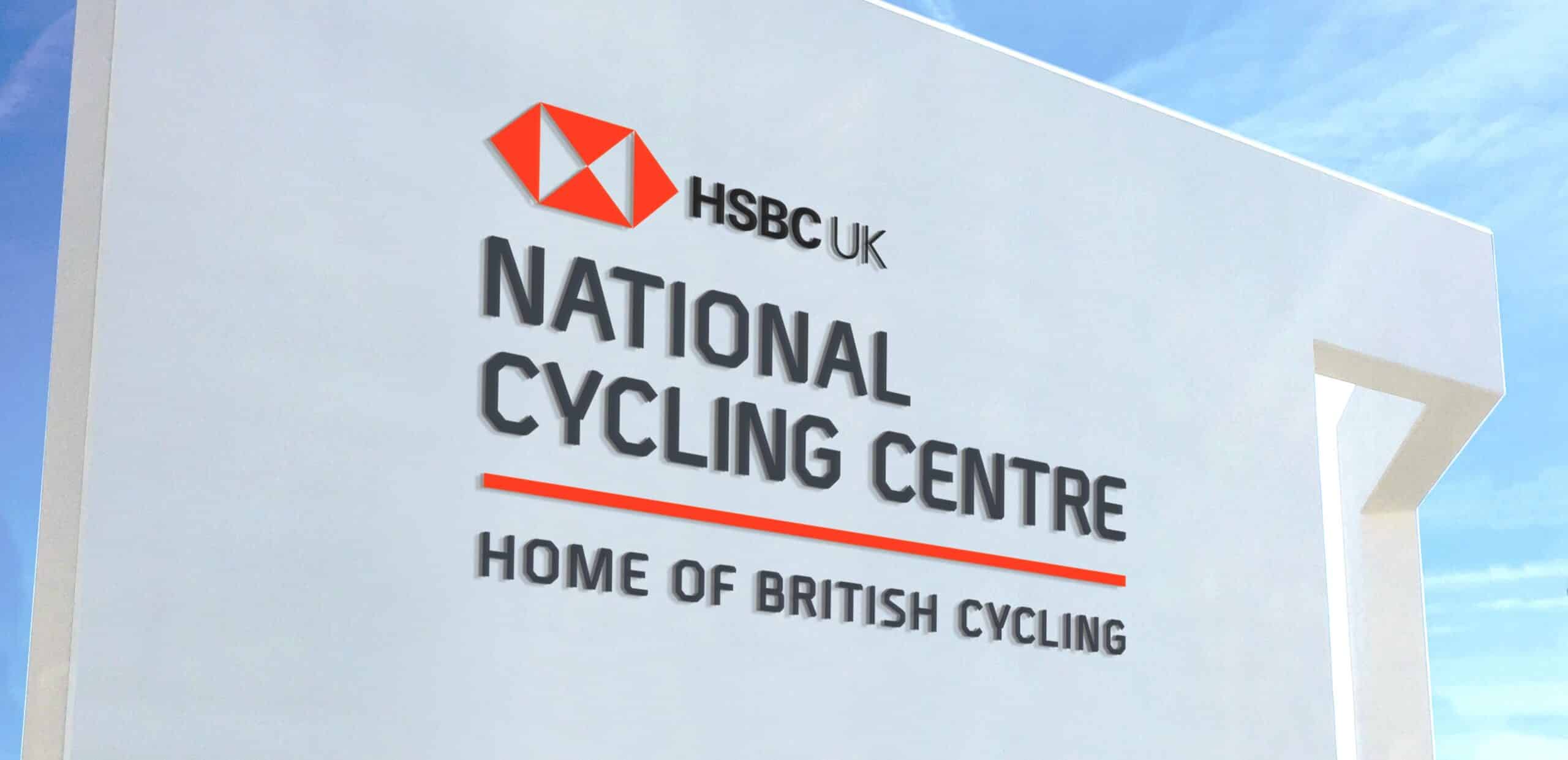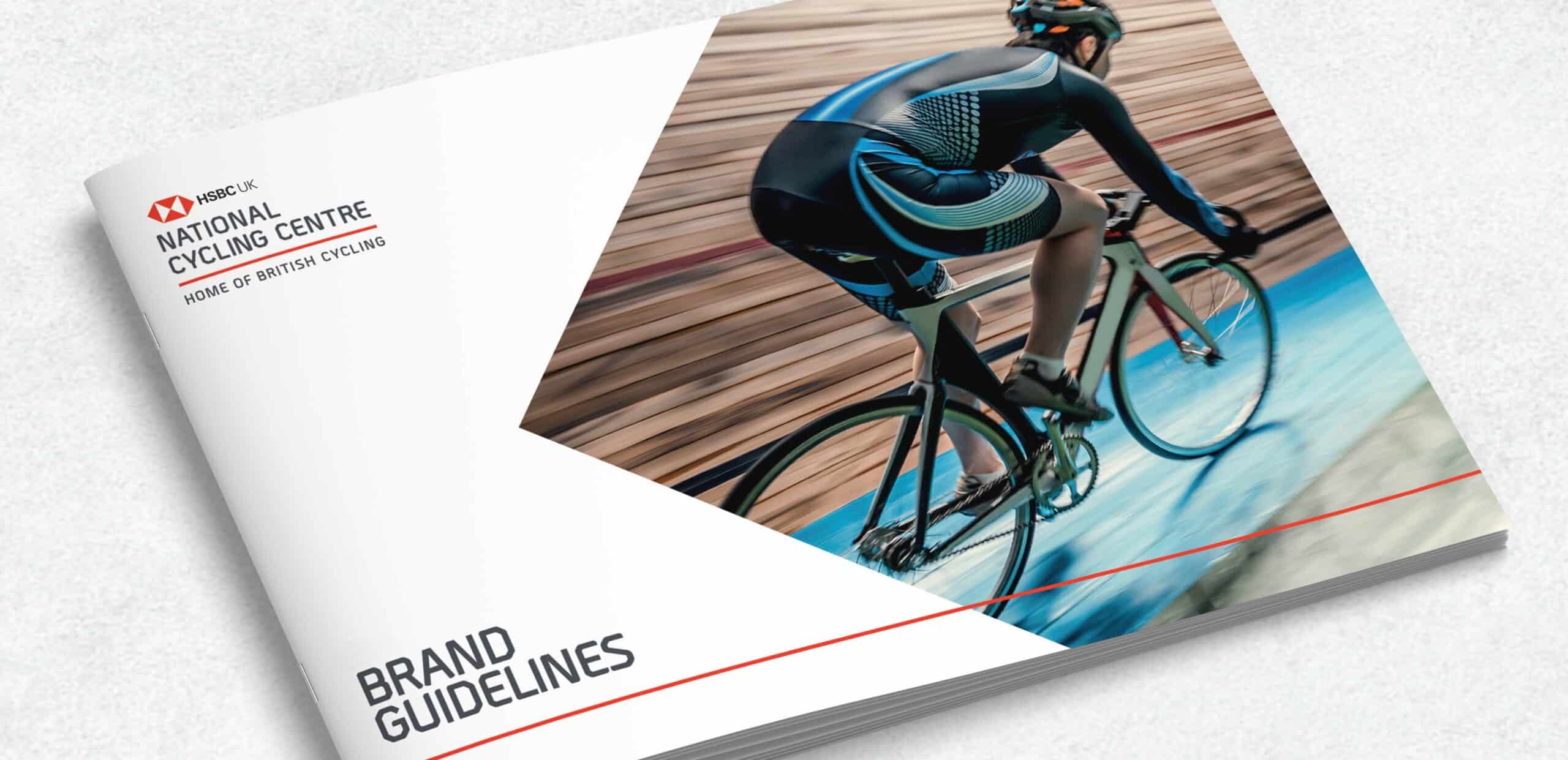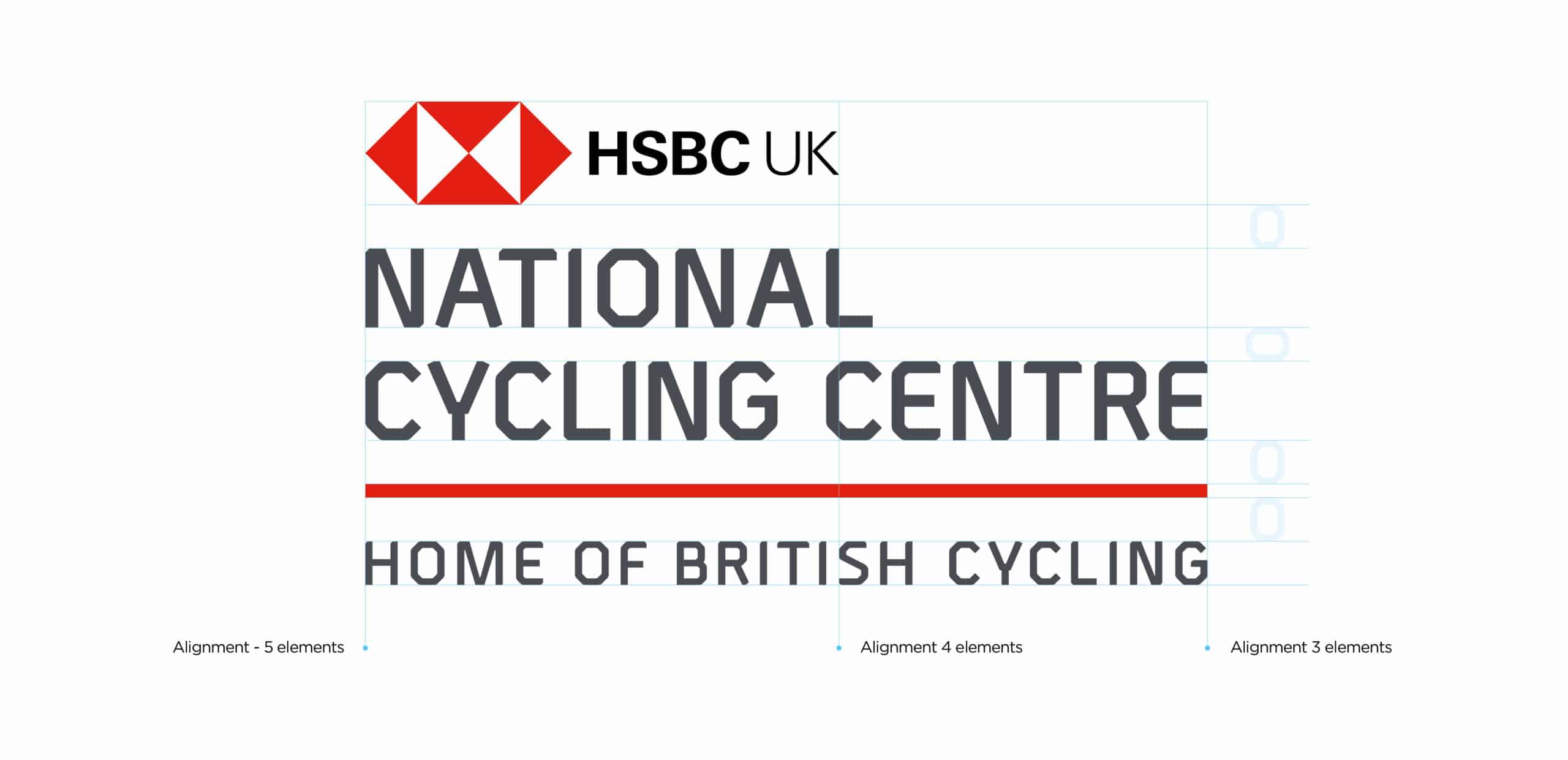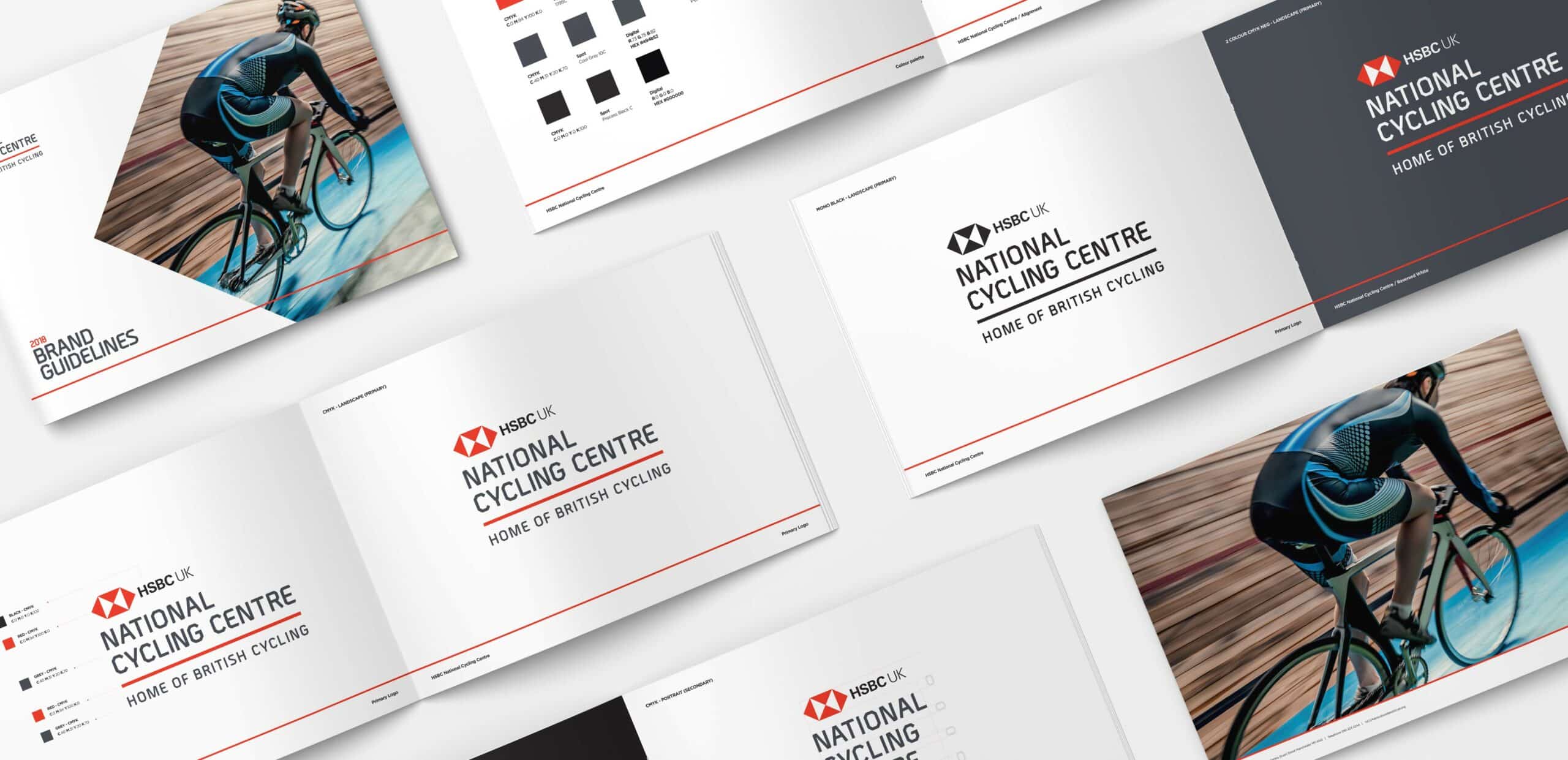 THE CHALLENGE
Our challenge was to deliver a new national brand identity with supporting brand guidelines for the home of the Great Britain Cycling Team. The new home would be known as The HSBC National Cycling Centre. From the start, we needed to create something unique. This bold new brand identity needed to encapsulate and embrace the success the National Cycling Centre has enjoyed at both elite and grassroots levels. We knew that our branding expertise would help us deliver a bold brand that would stand out, inspire and make everyone proud to have the HSBC UK name above the door at the Home of British Cycling.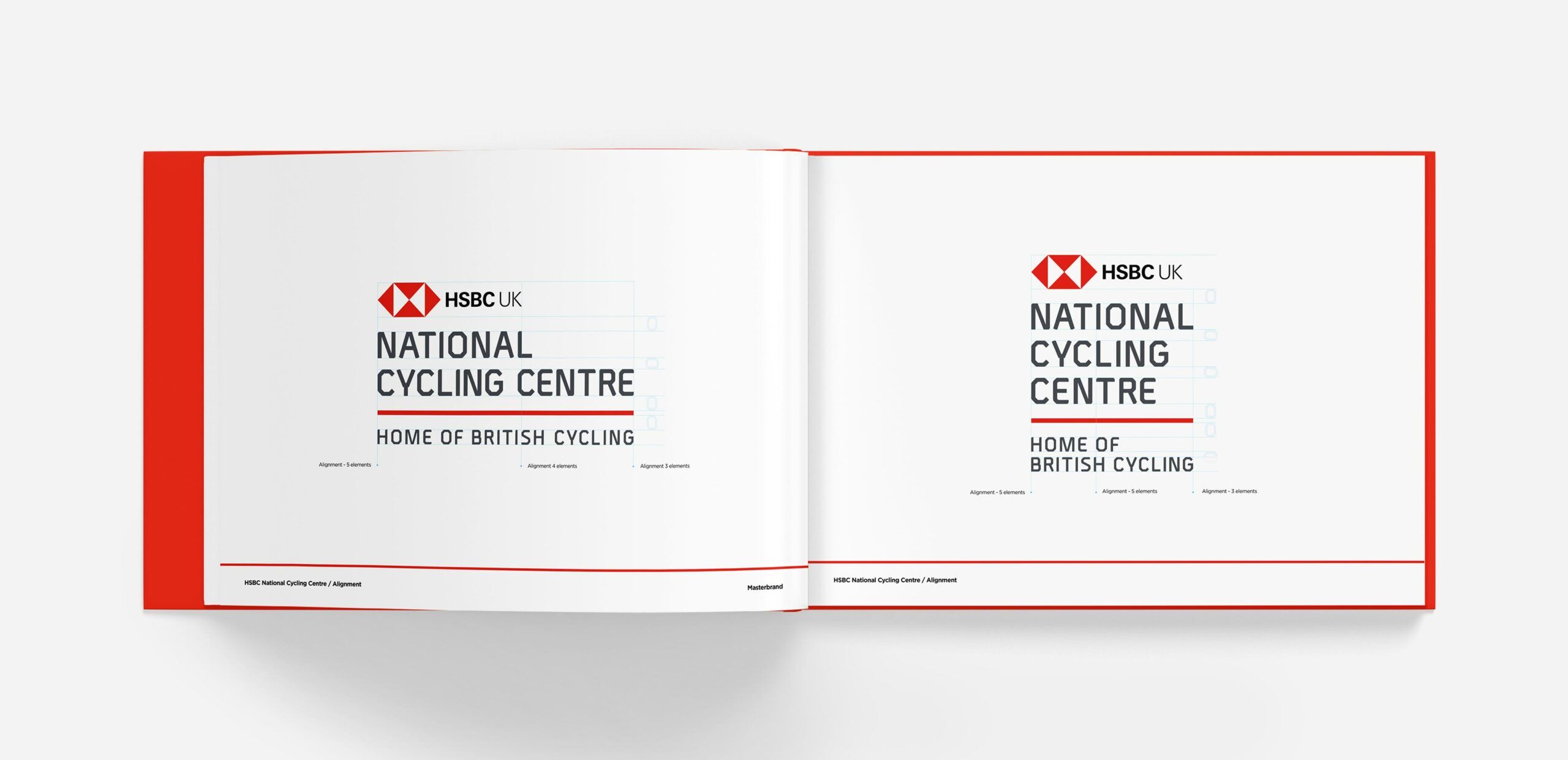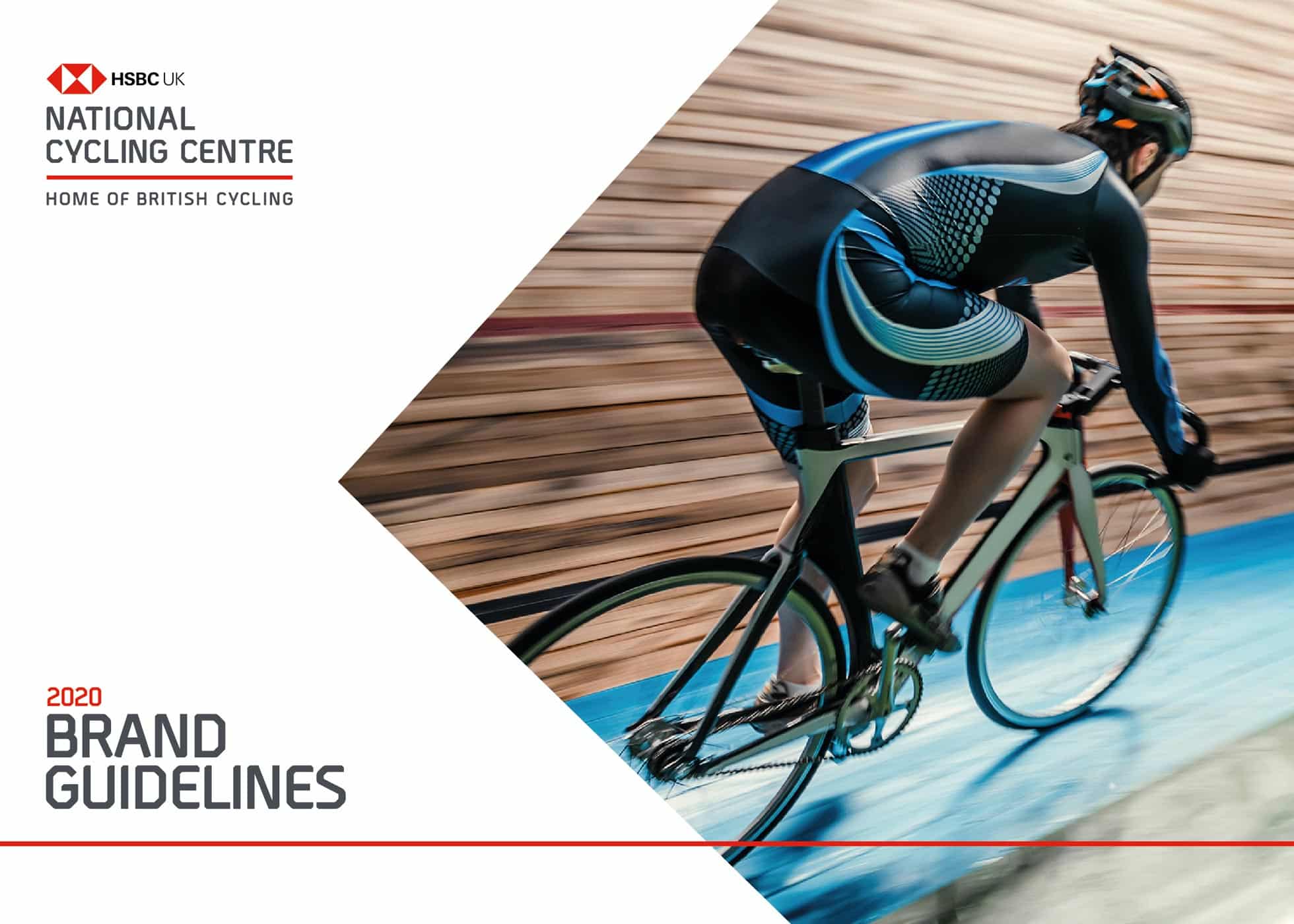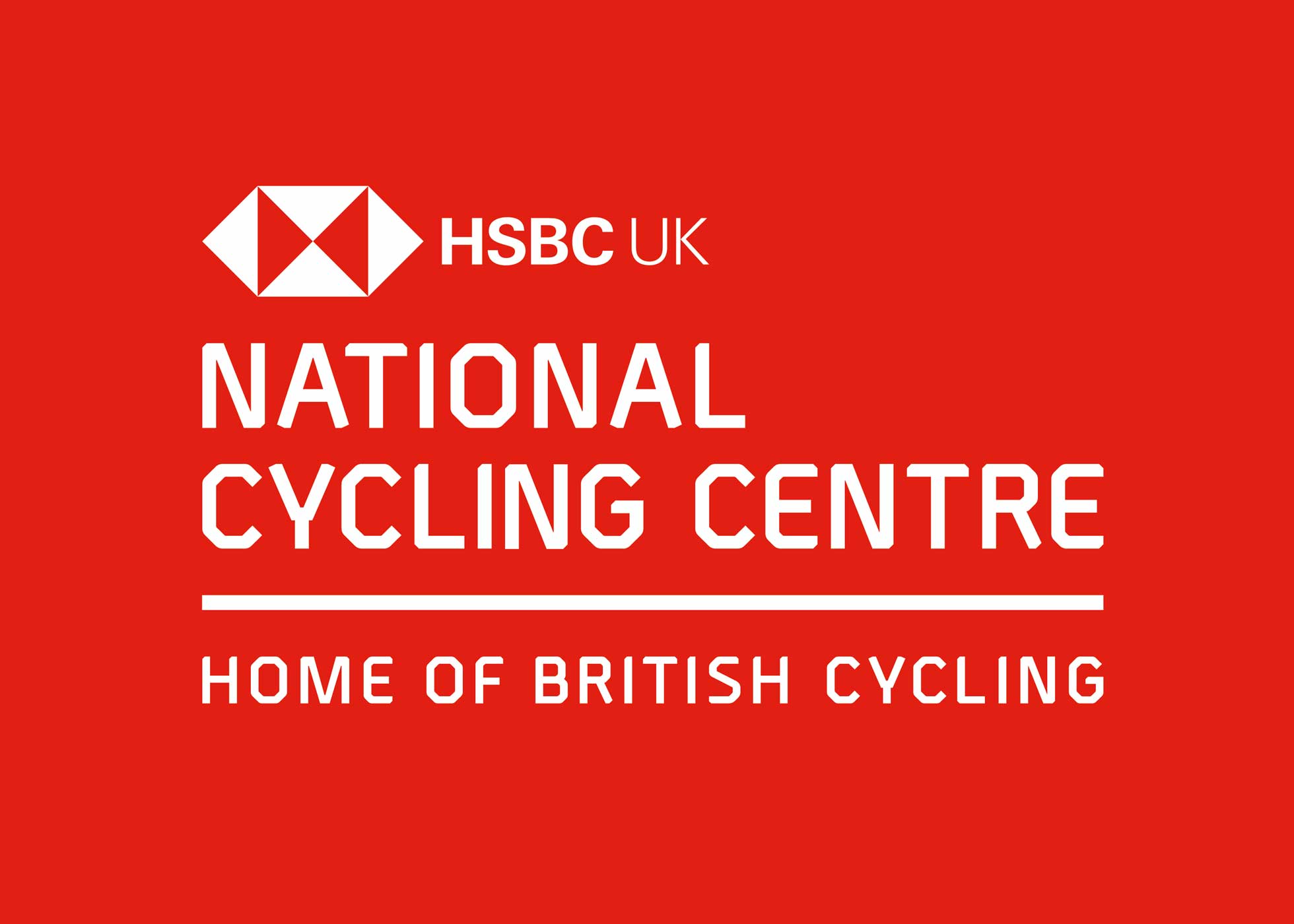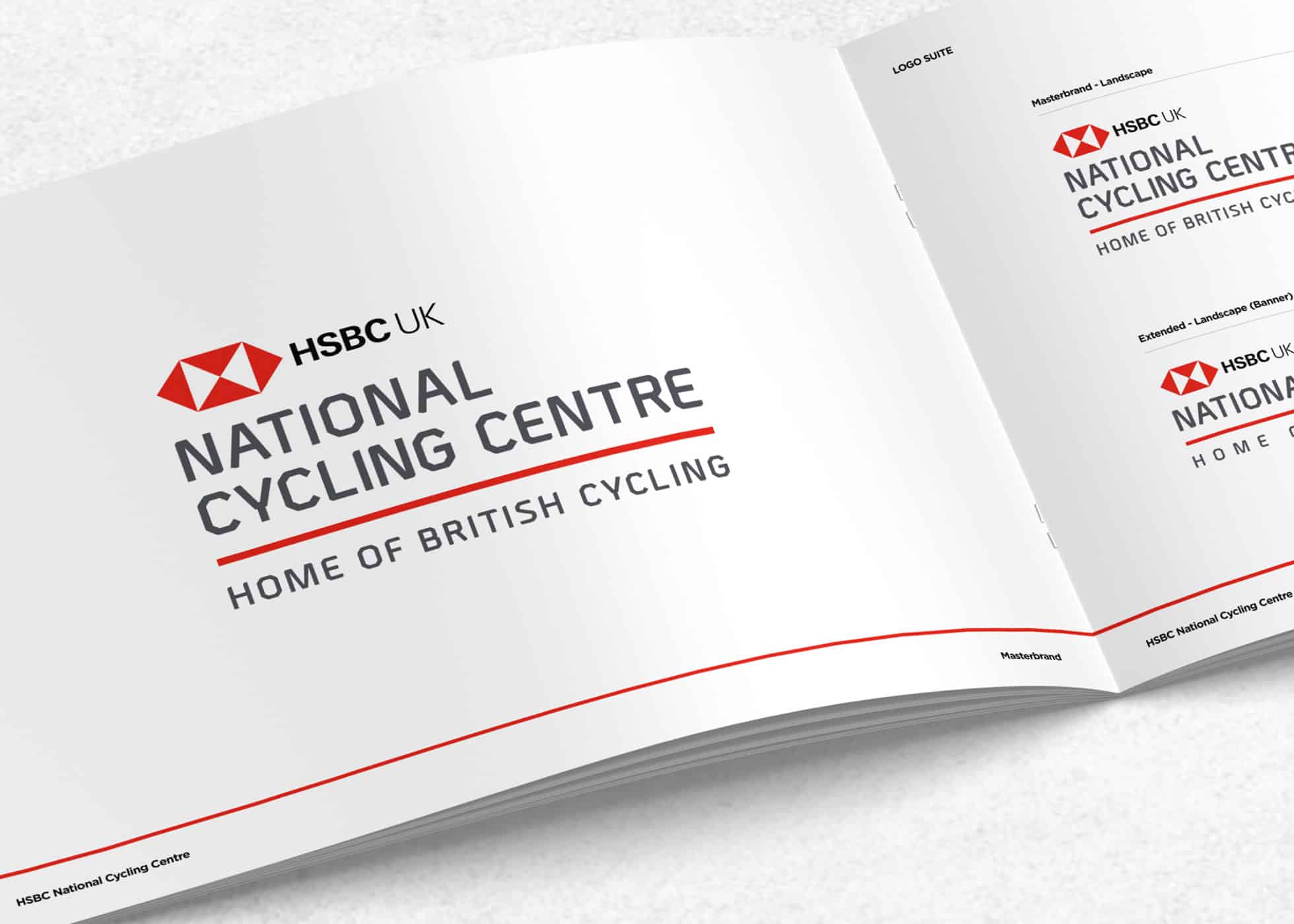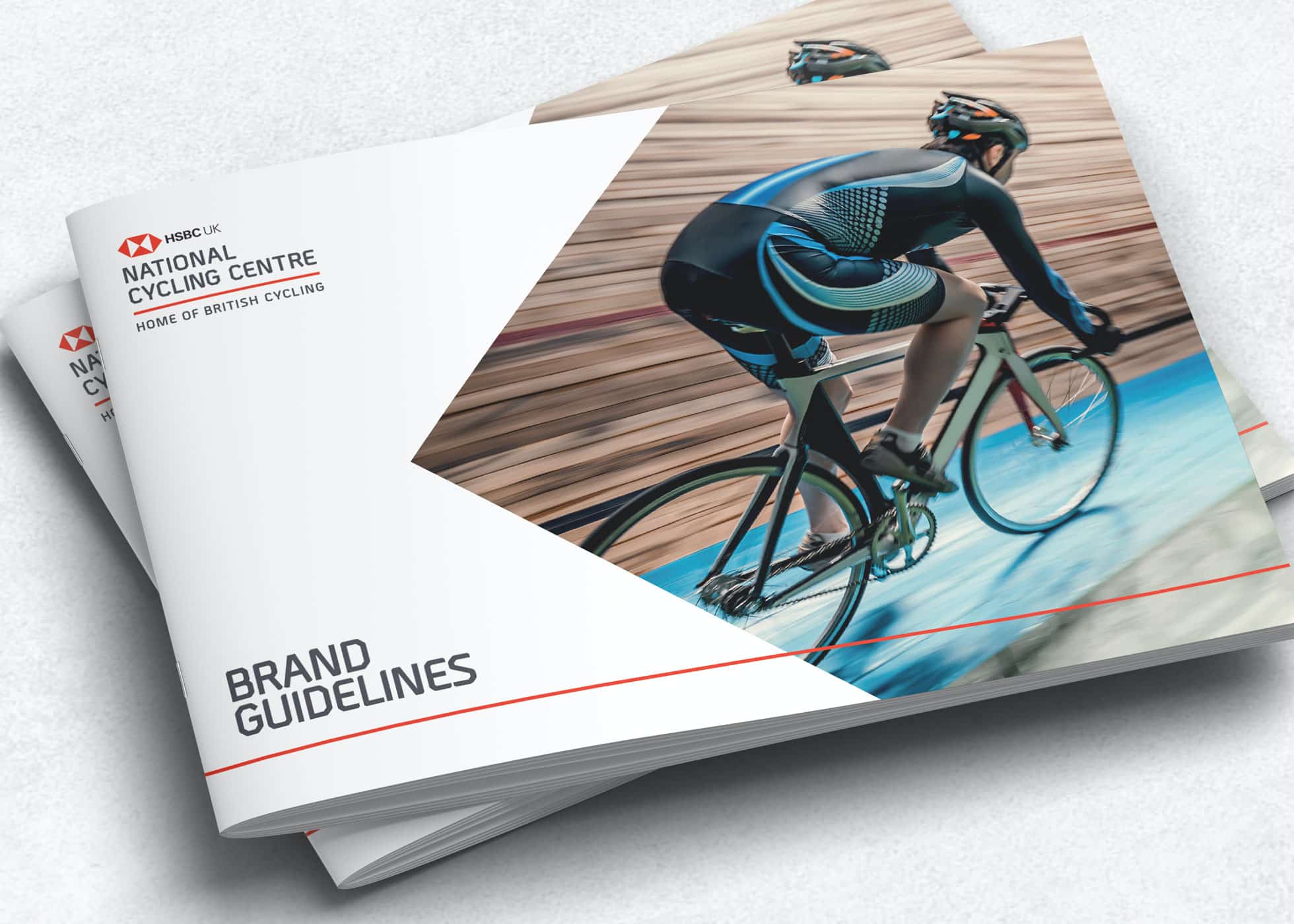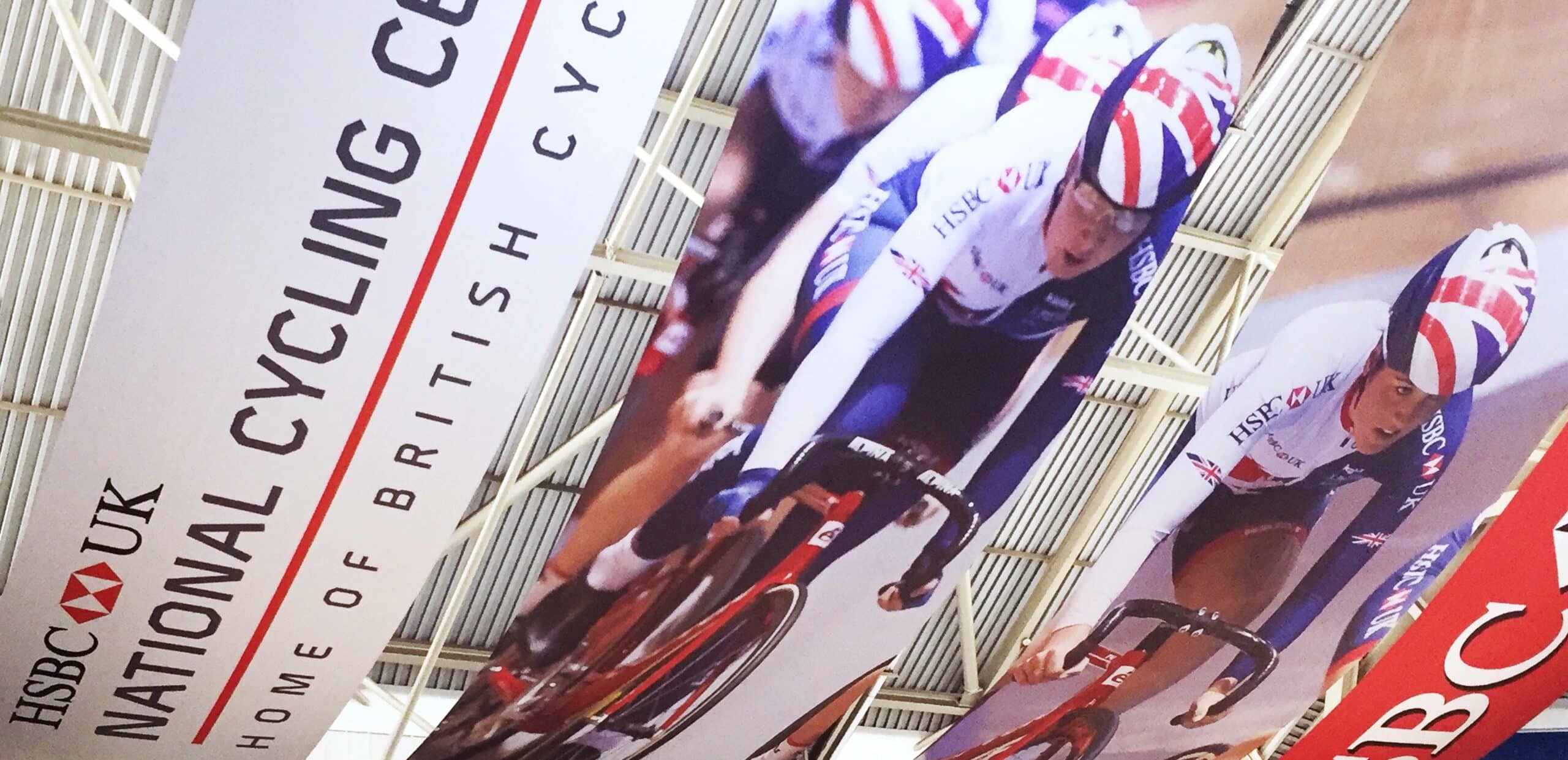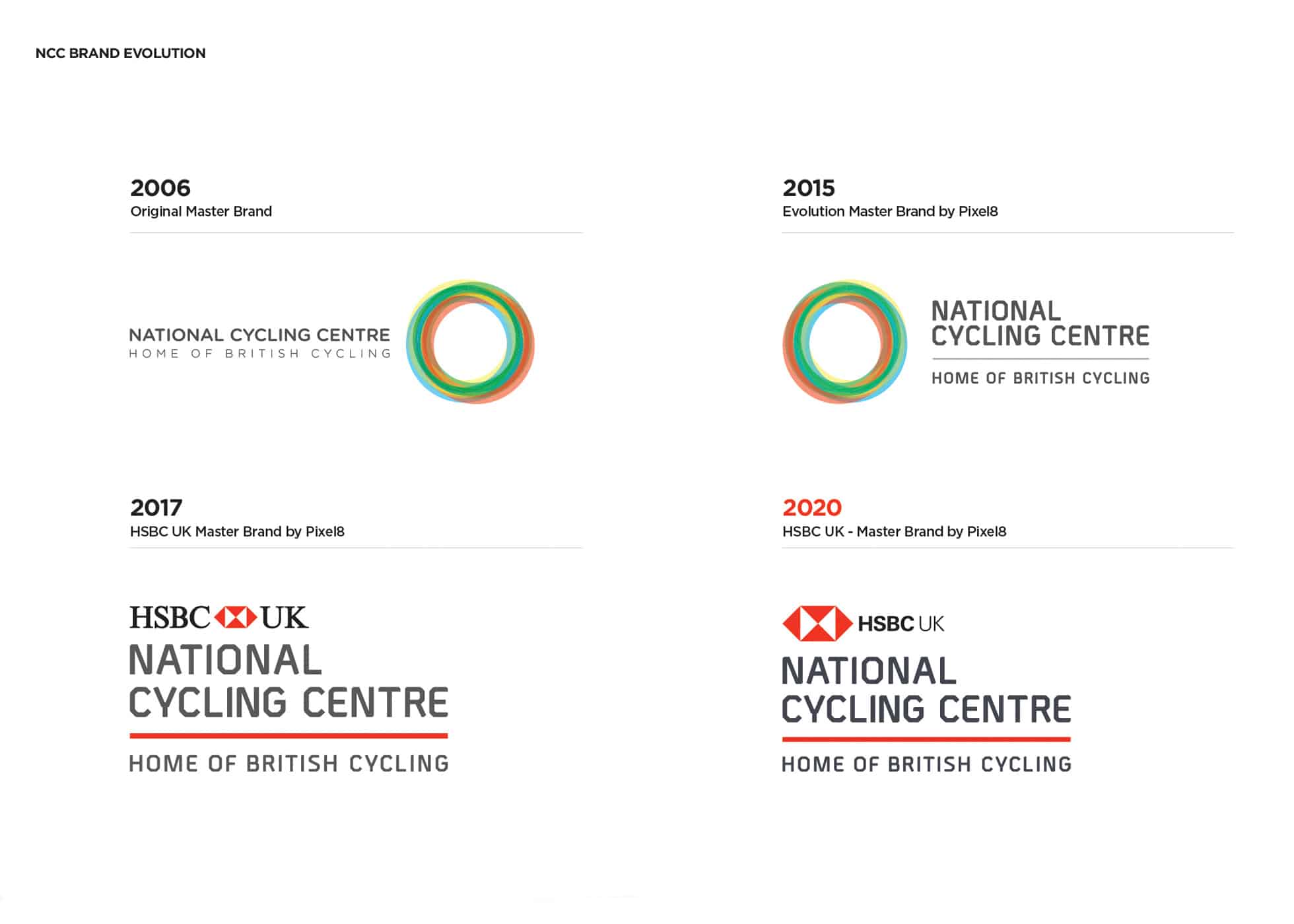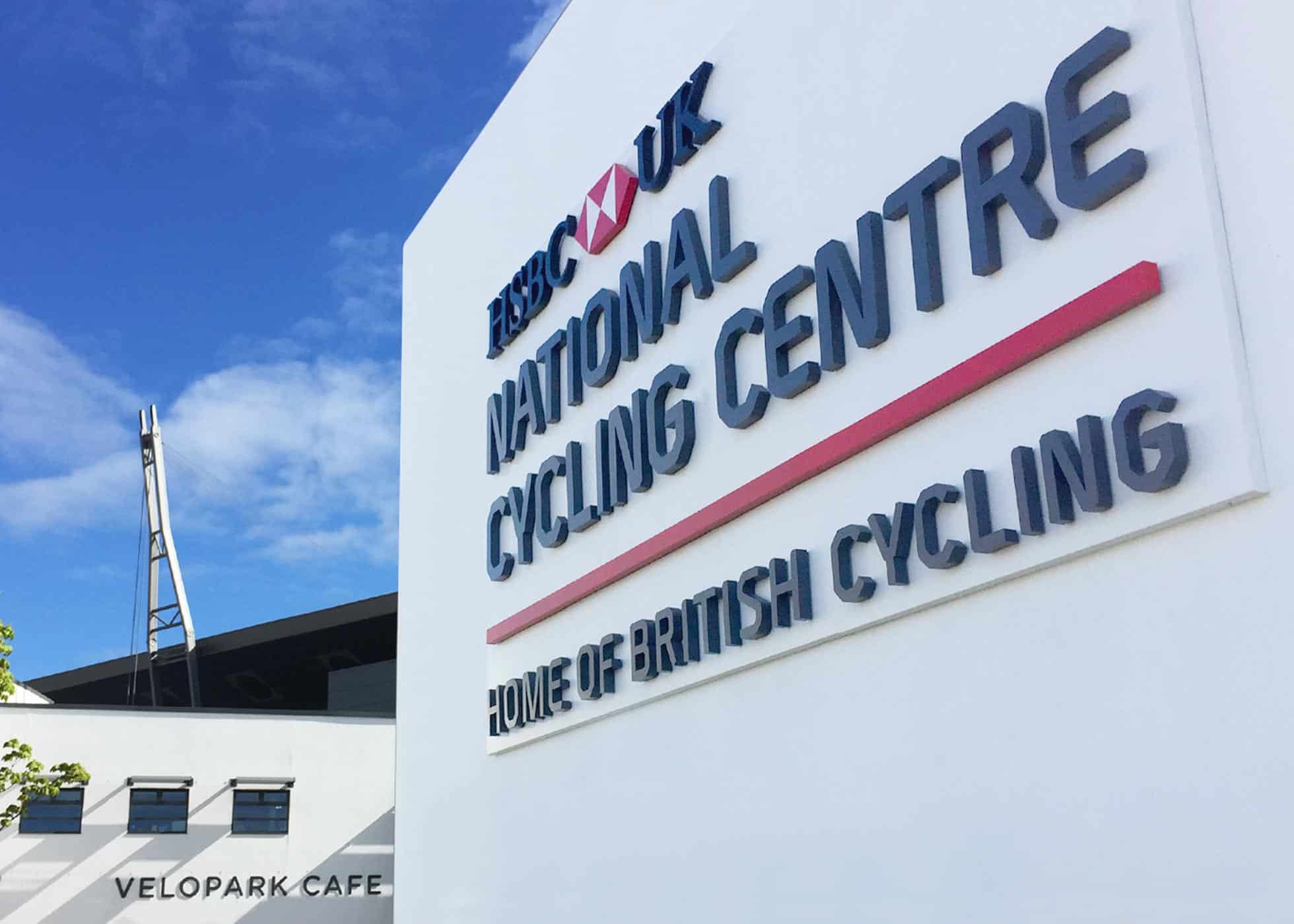 THE SOLUTION
Pixel8 has been instrumental in the transformation of The HSBC National Cycling Centre. Creating and applying the new brand identity throughout the Cycling Centre. The introduction of simple coloured floor guidelines, zonal colours, bold, inspirational imagery throughout, plus specialist on track branding, velodrome roof banners and track hoarding, and the introduction of all internal and external branded signage to help transform a once plain white space into a rich, vibrant cycling environment.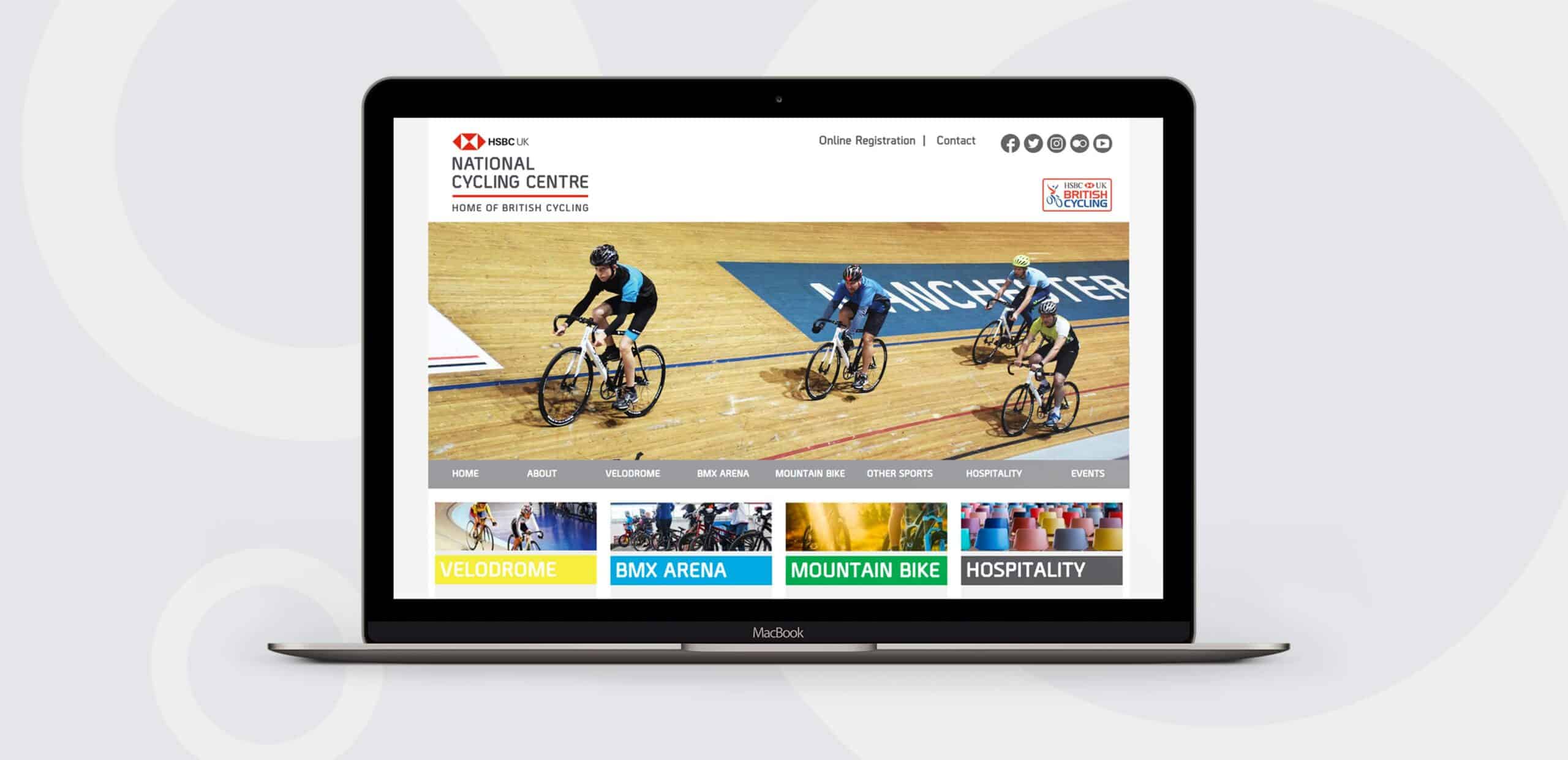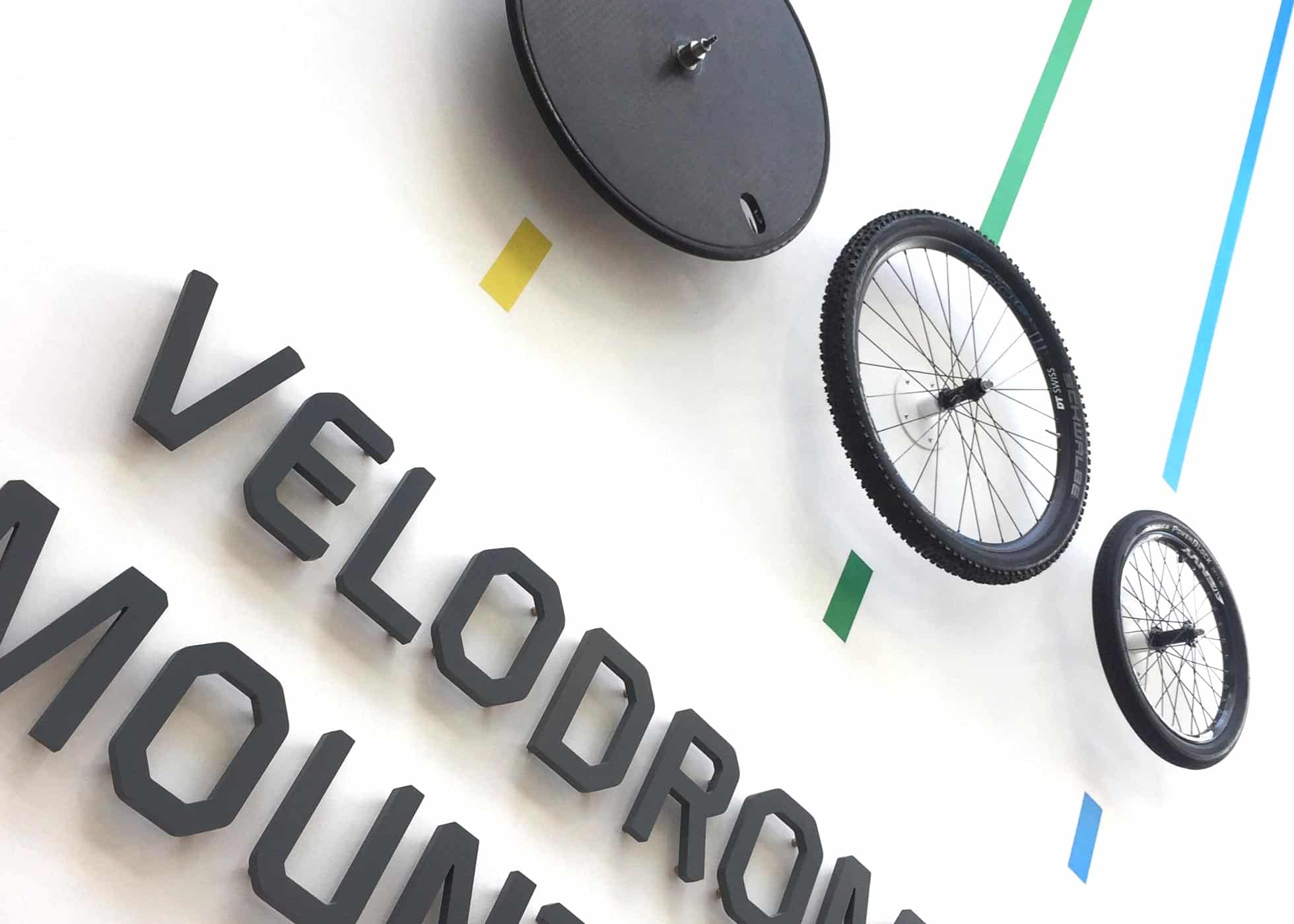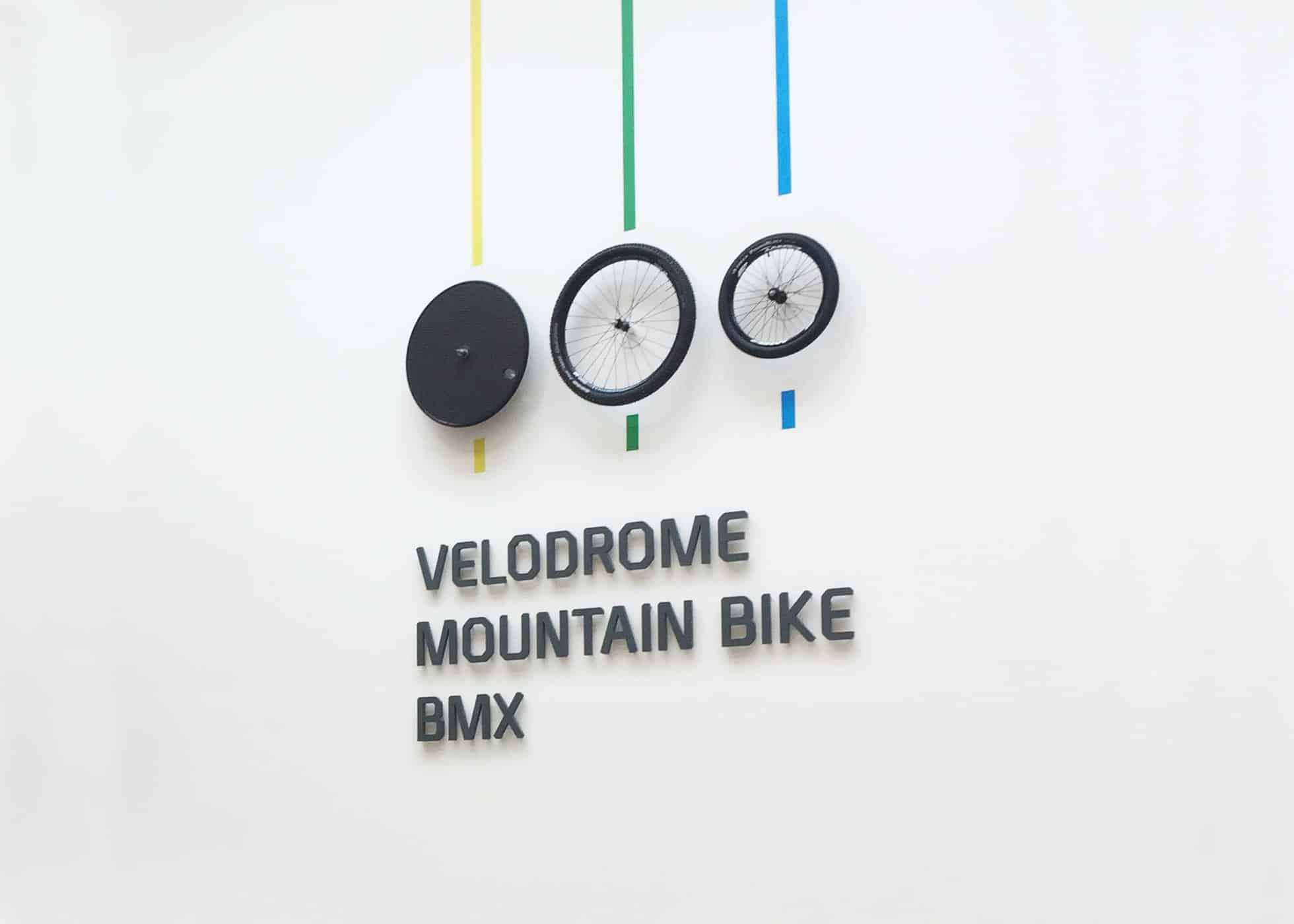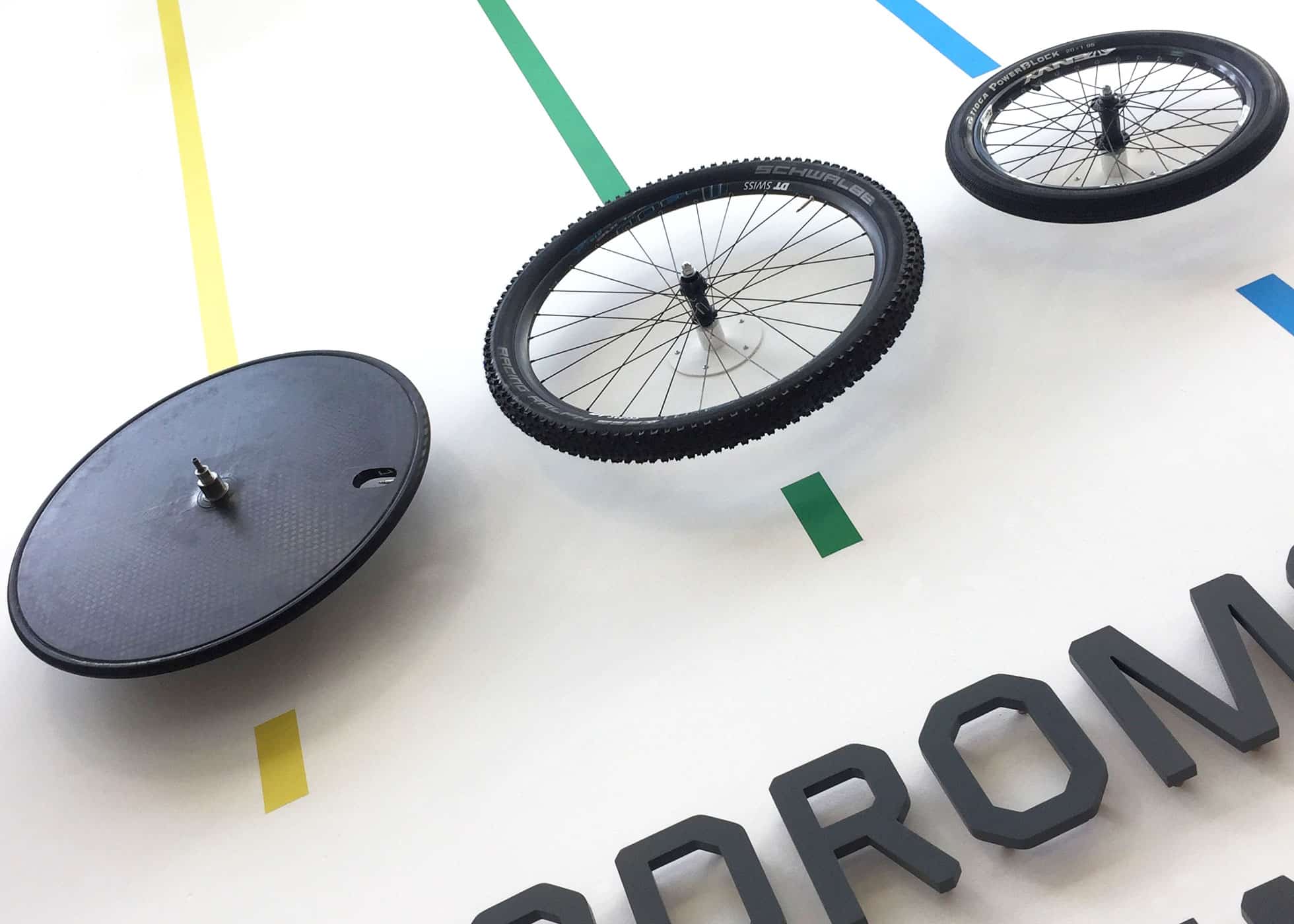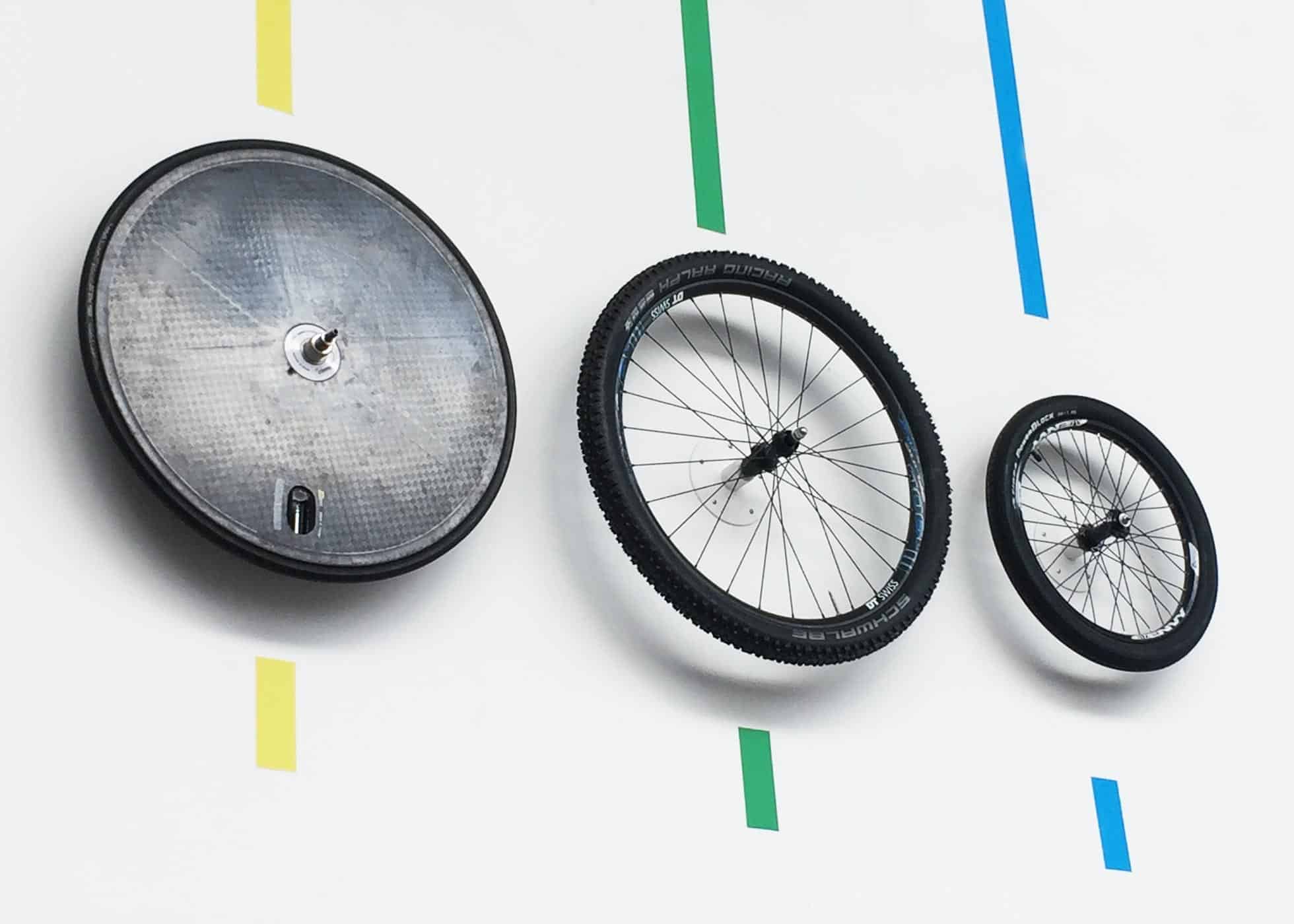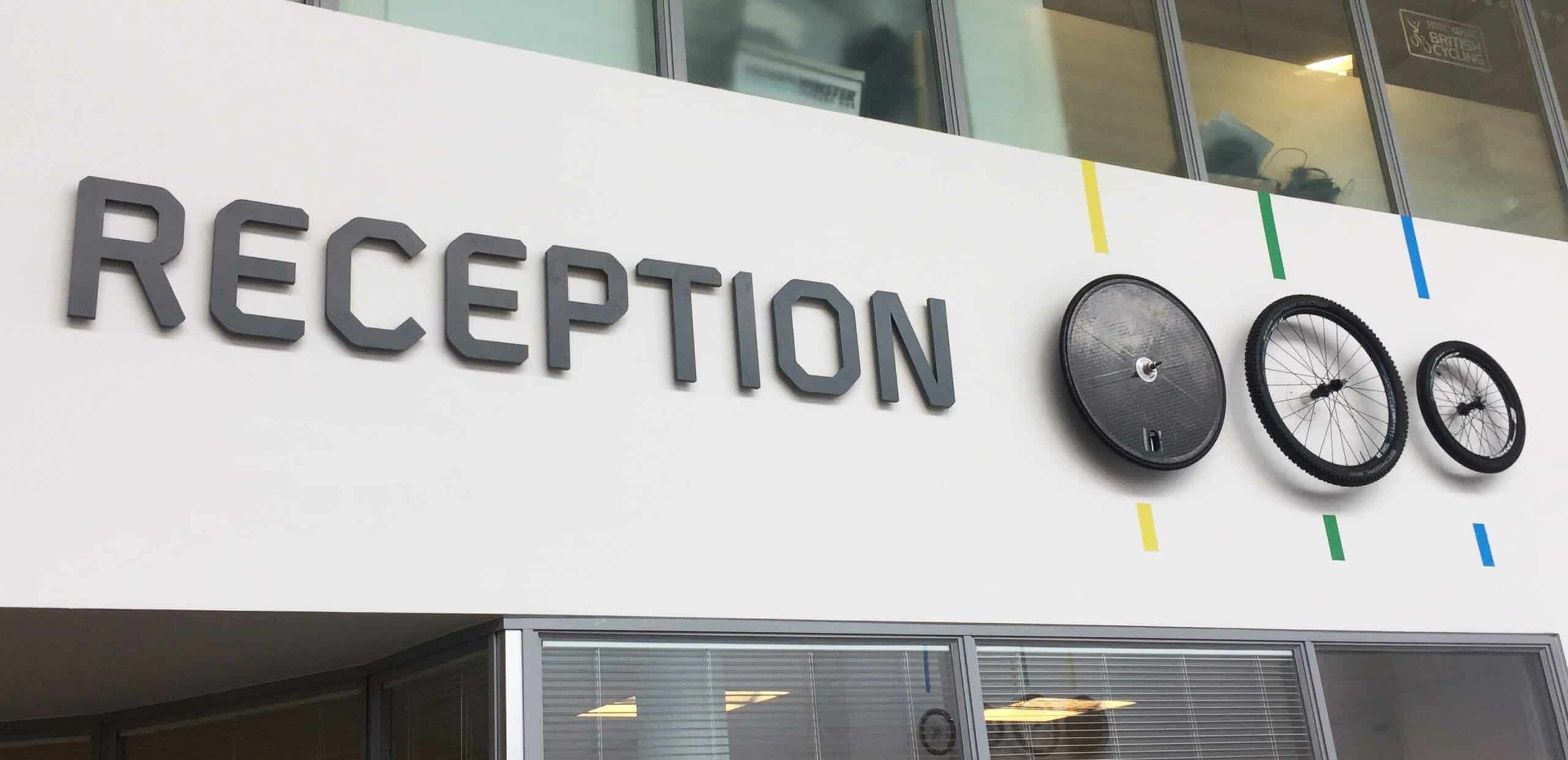 THE RESULT
We've delivered a bold transformation for The HSBC National Cycling Centre, with The HSBC UK National Cycling Centre branding displaying prominent throughout the Centre. We successfully created and implemented the new brand, transforming the customer experience into three vibrant, colourful cycling zones with inspirational imagery. We improved the customer journey throughout the venue. We helped deliver an enriched customer experience, transforming a once plain white canvas into engaging, vibrant cycling spaces that will inspire generations for many years to come.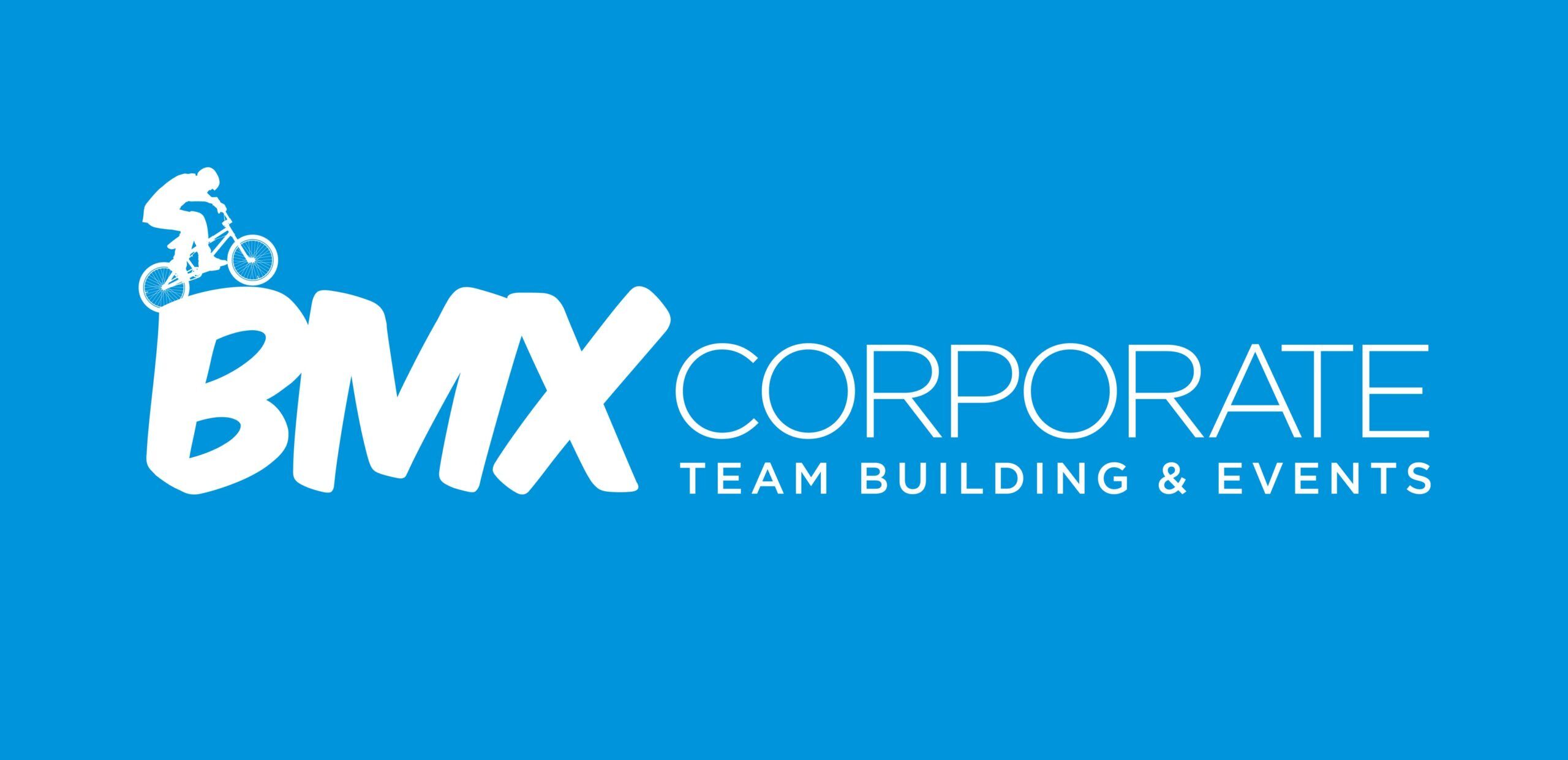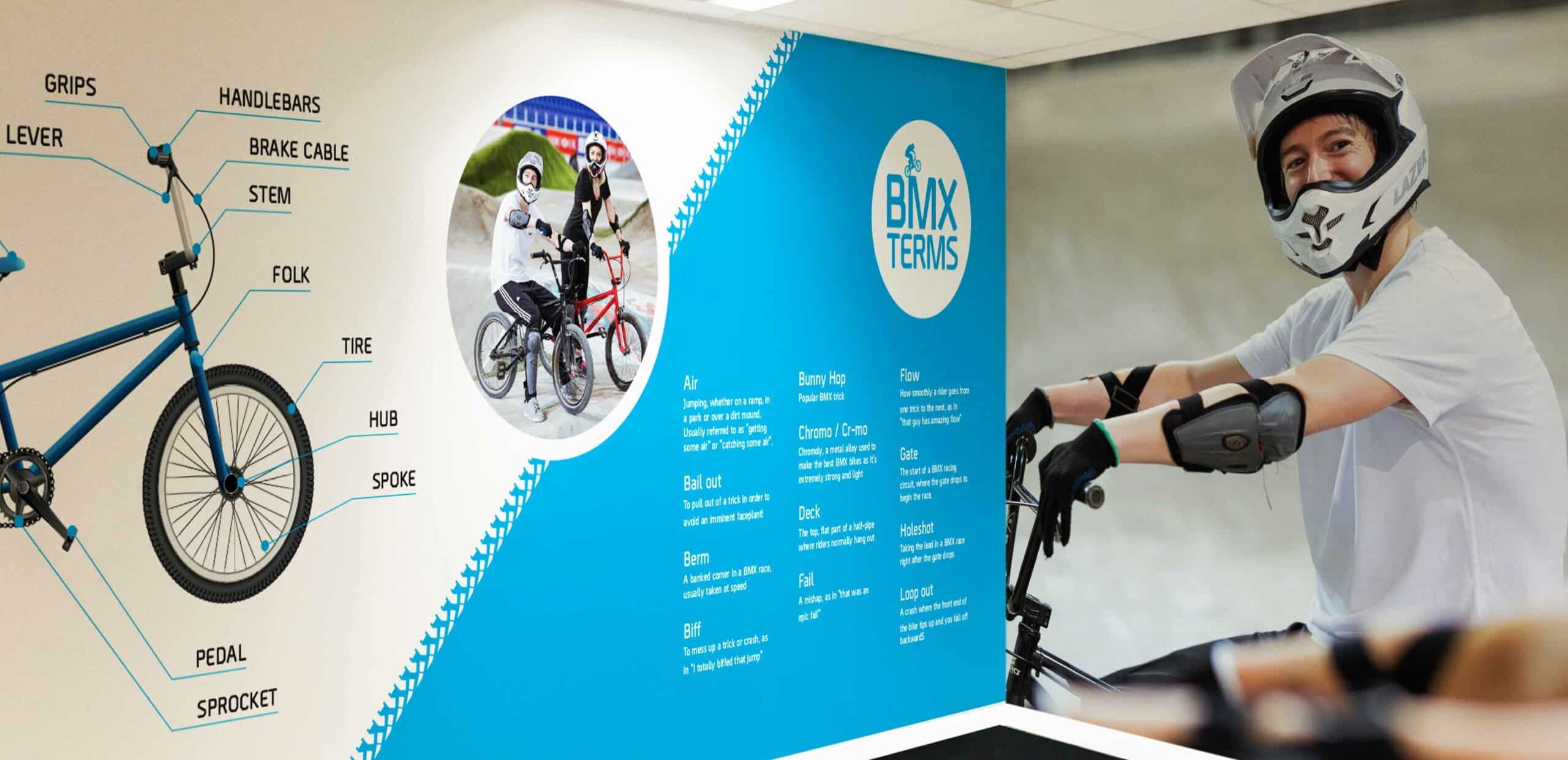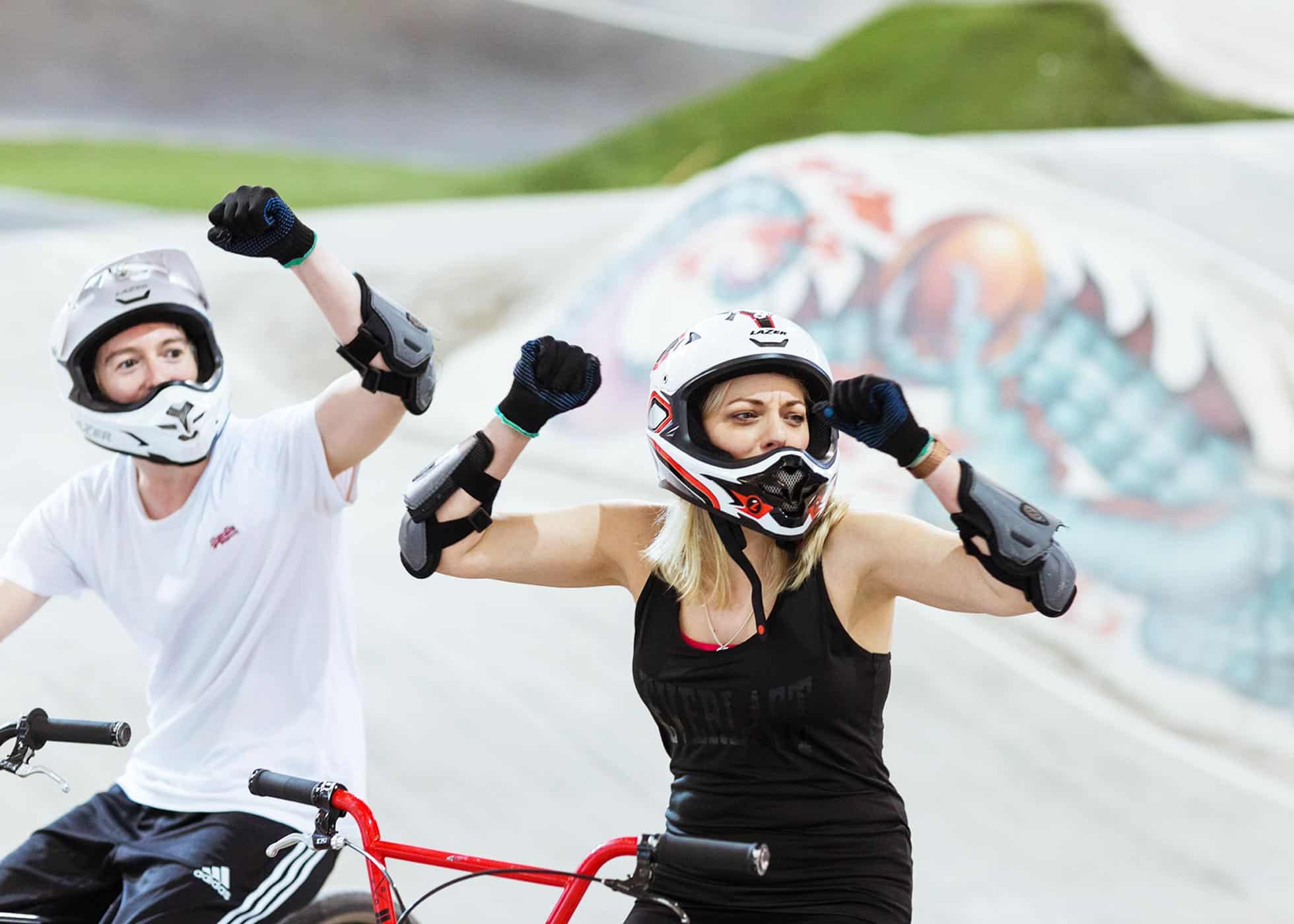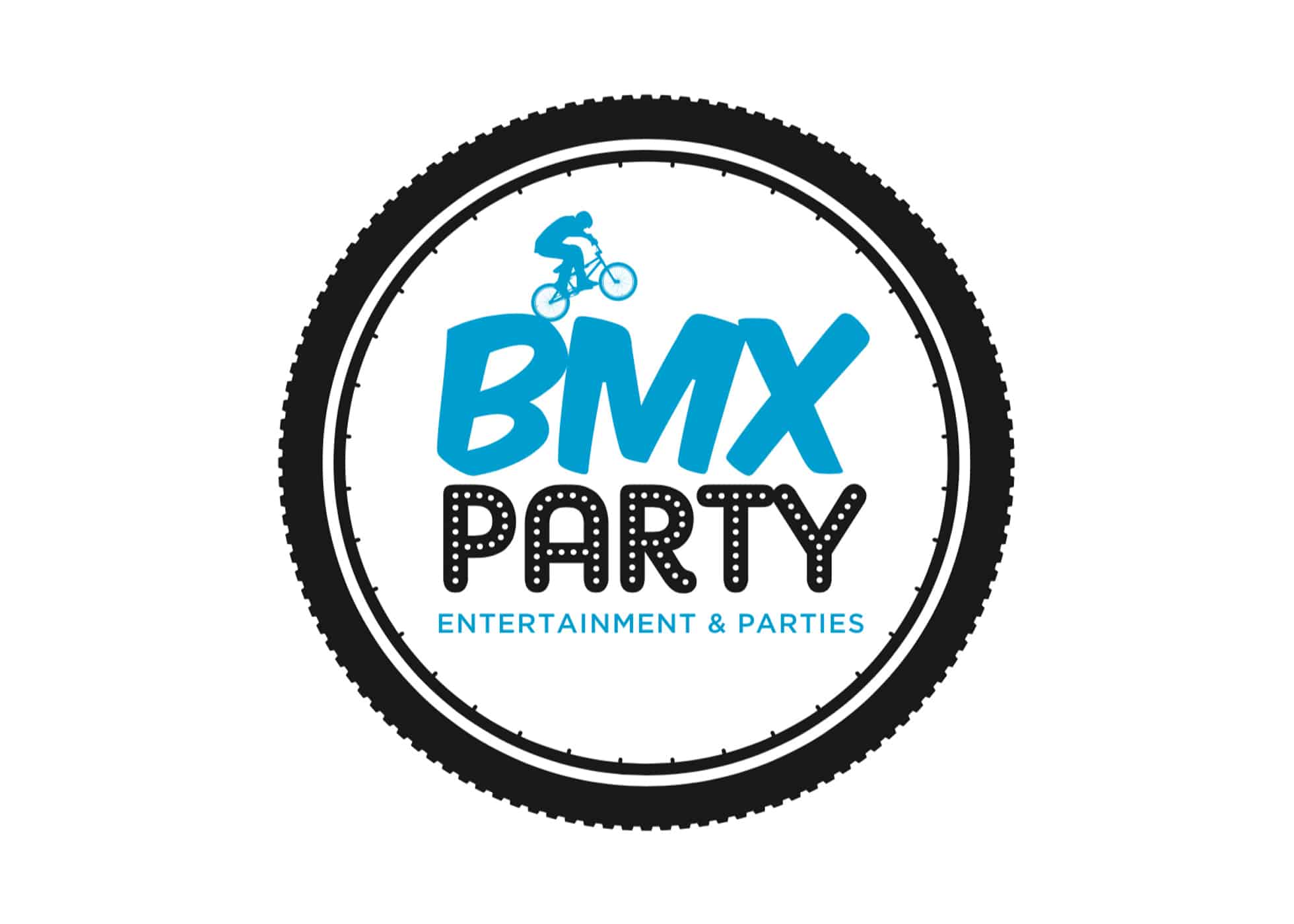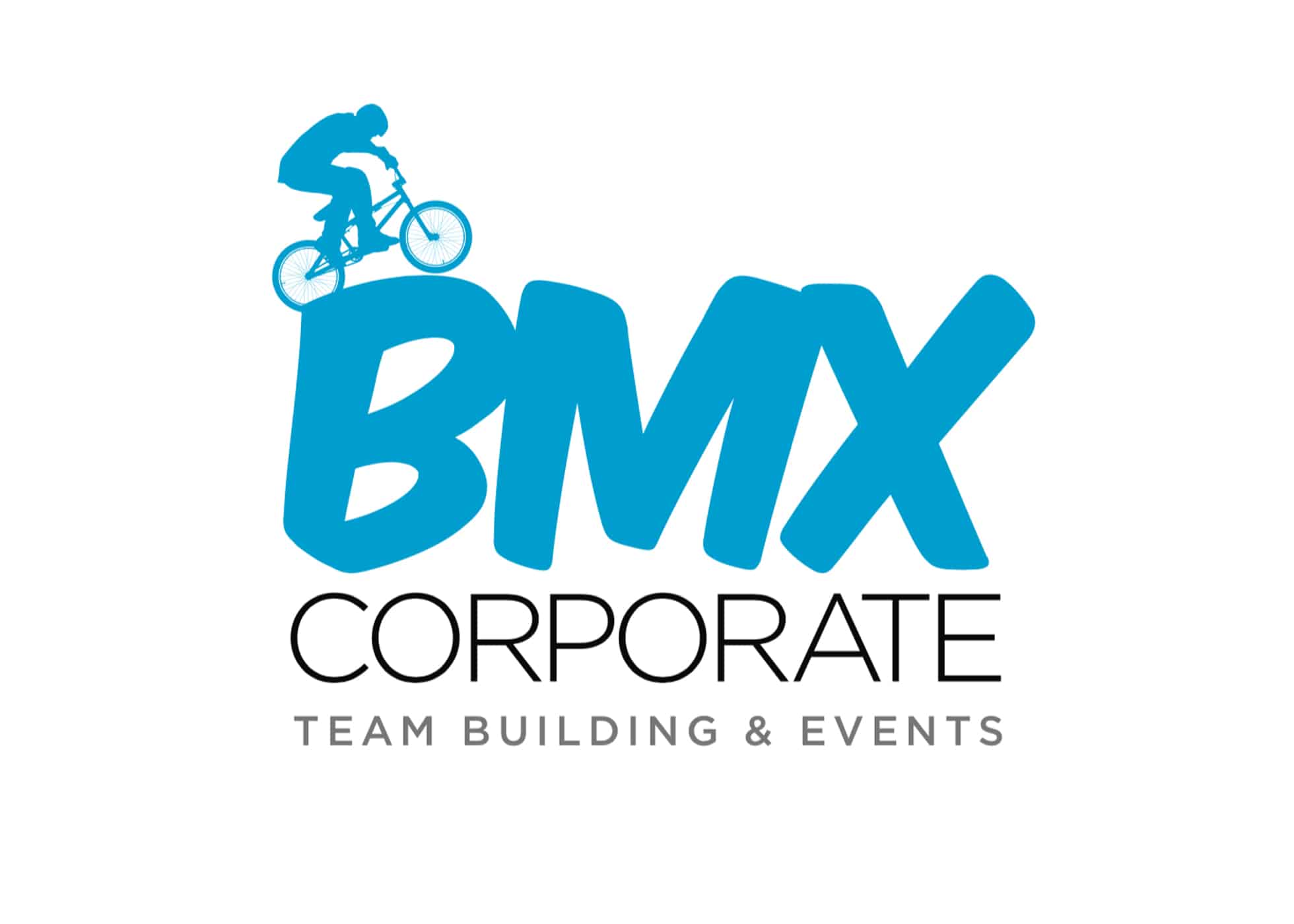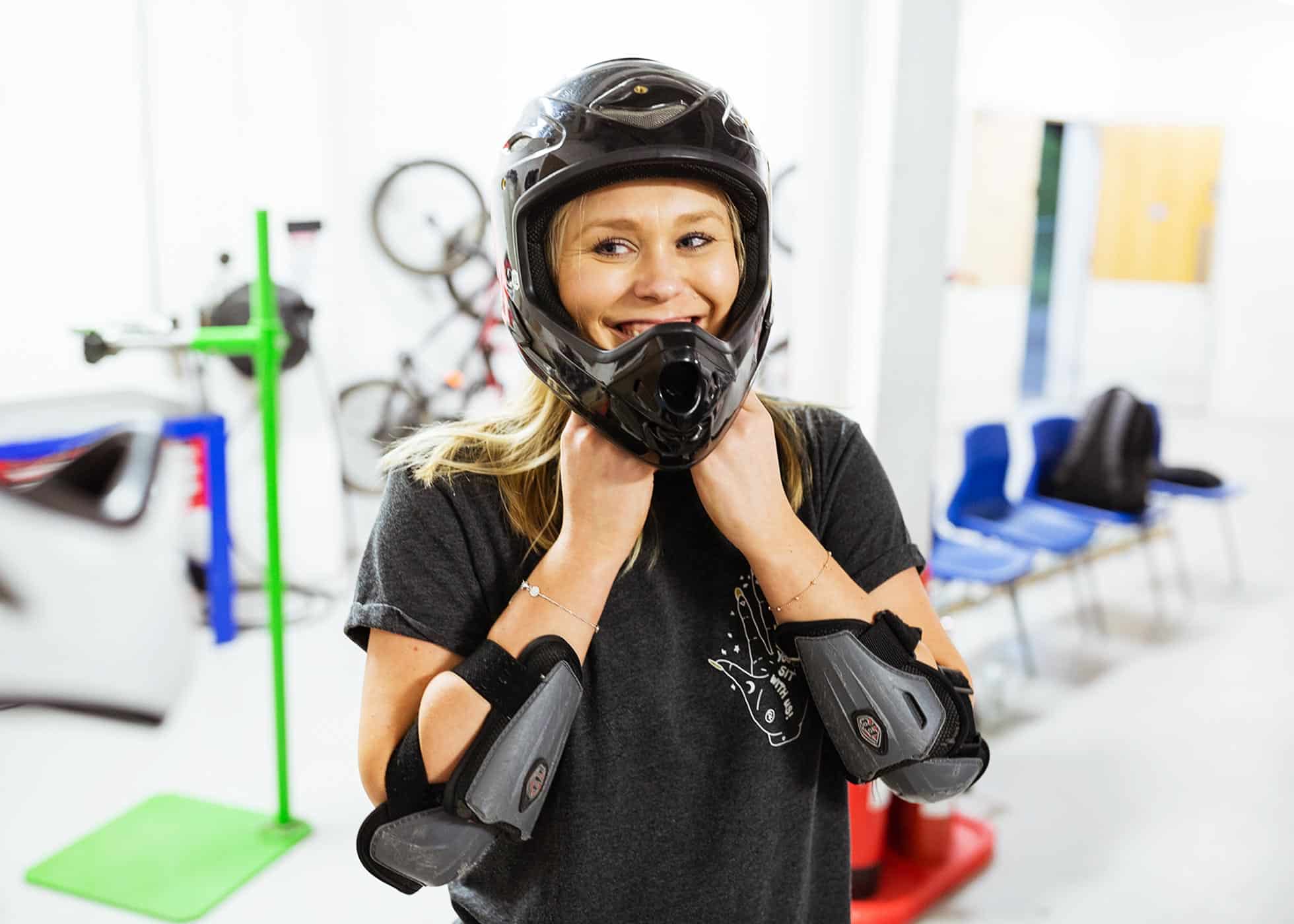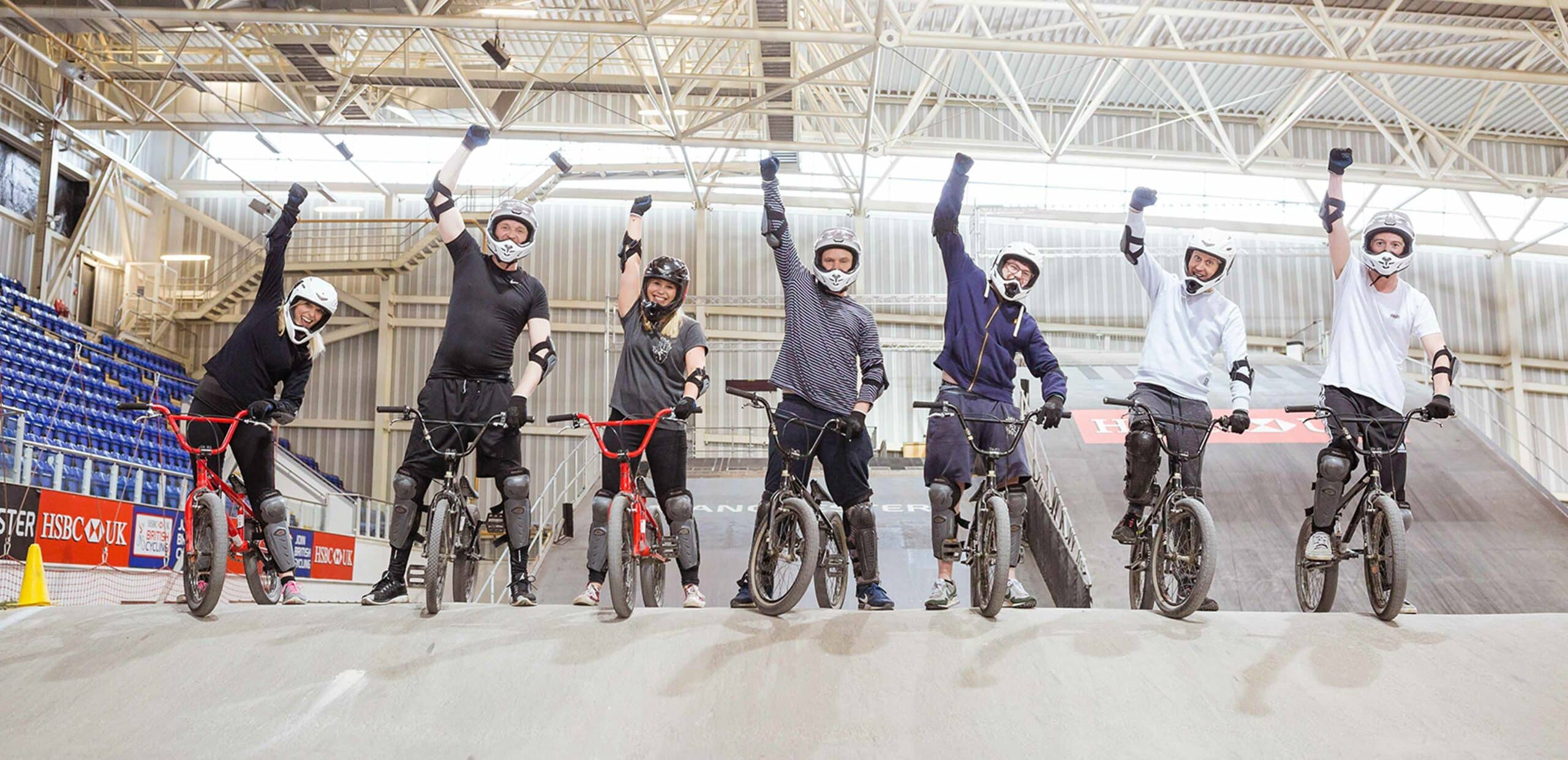 YOU SAY IT BEST…
"We are incredibly proud to have the HSBC UK name above the door at the home of British Cycling."
Giles Morgan - HSBC's Global Head of Sponsorship and Events
WE'RE JUST A CLICK AWAY
Looking for a conventional or unconventional creative agency that can cultivate and craft beautiful design and deliver digital campaigns that cut through and connect?