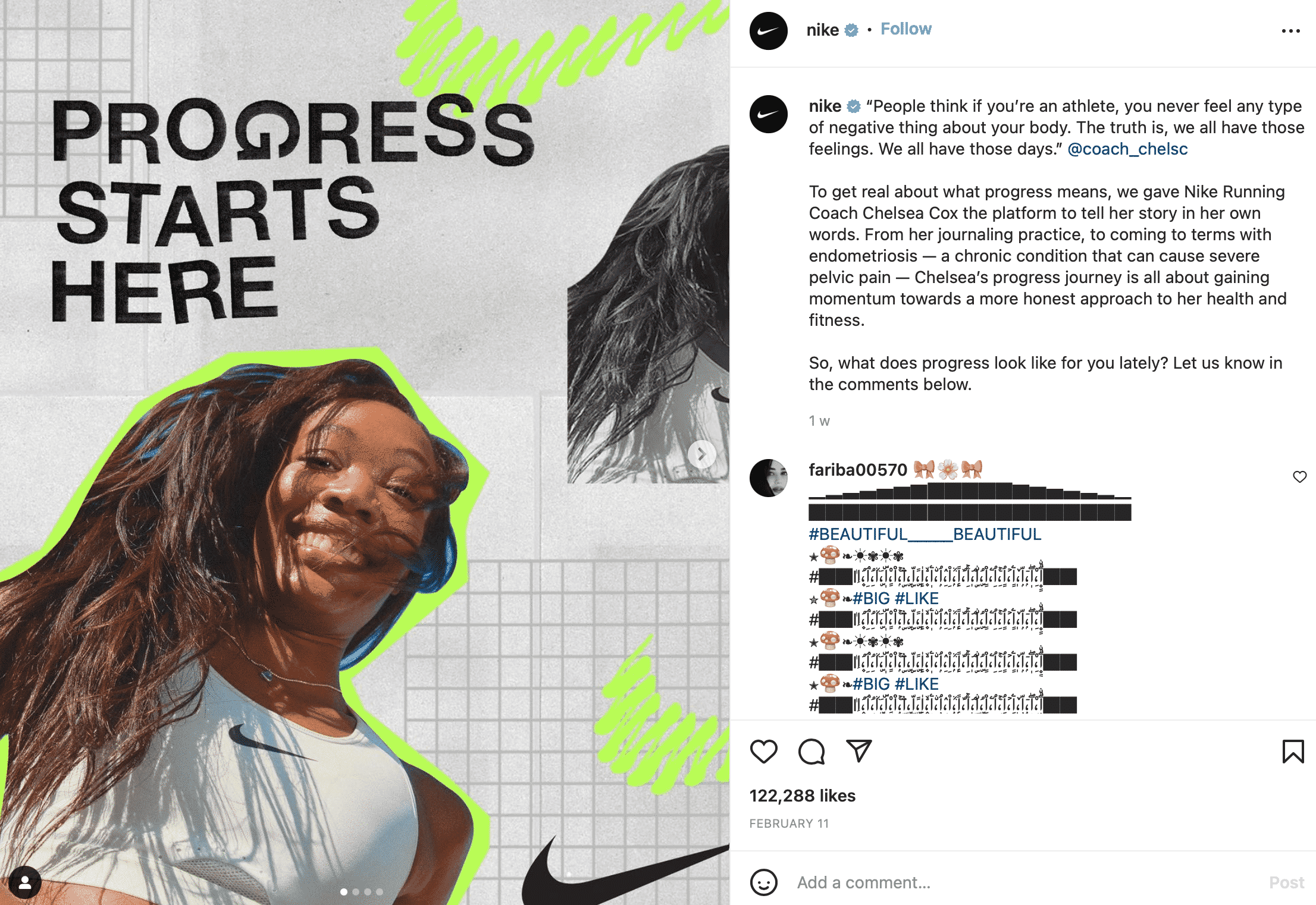 How to Create a Winning Content Strategy Without Failing
Most content strategies fail because there is a lack of understanding of brand purpose. Think about the successful brands; they all have a brand purpose. Everything they do, from products to service, their brand purpose resonates with their business, and most importantly with their audience. This is why defining your brand purpose can help you create an effective content strategy. Not understanding the purpose behind your brand, you will most likely never accomplish what you're trying to achieve with your content strategy.
A successful company that has a strong brand purpose is Nike. Nike has successfully aligned their brand purpose into their content marketing strategy, which we can analyse in further detail.

Nike's Brand Purpose
Nike's Brand Purpose is "to bring inspiration and innovation to every athlete in the world". Nikes Insights with what drives this purpose is, people need to be motivated to keep going, and people like tips and information on how to improve their performance. Moreso Nike understands getting fit or being successful at sport is about more than buying the right trainers or apparel. So you can start to see Nike's idea behind its brand purpose, which is essentially helping people achieve their athletic goals.
Nikes Content Strategy
You can see from looking at Nikes communication channels that their brand purpose has influenced Nike's content strategy.
Their content strategy is to motivate you and advise you. Allowing others to connect with other athletic enthusiasts. Moreover, Nike's content strategy is to create a platform to manage your performance.
The goal of any content strategy is to create meaningful, engaging and sustainable content to engage with its audience. However, it's difficult to create all this great content that resonates with people. This is where we will tell you the steps to create a content strategy effectively that your audience will find inviting and interesting.
The first step of creating a content strategy is to find out what is your overall purpose as a brand. A great example of a brand that does this well is Nike. Nike's brand purpose is to bring inspiration and innovation to every athlete in the world. They do this by connecting with people who want to keep fit to improve their health and fitness. Nike knows getting fit or being successful at sport is about more than buying trainers or apparel, so the idea behind the content strategy is to help people achieve their athletic & fitness goals. This purpose drives Nike's content strategy. Nike creates content that will motivate you while providing a platform to manage your performance and to connect with another athletic enthusiasts.
As a result, creating a content strategy is like putting pieces into a jigsaw together. You need to know your purpose. Your insights & ideas will help you form an effective content strategy and tactics to deliver your content. To help you follow this formula, answer the following questions: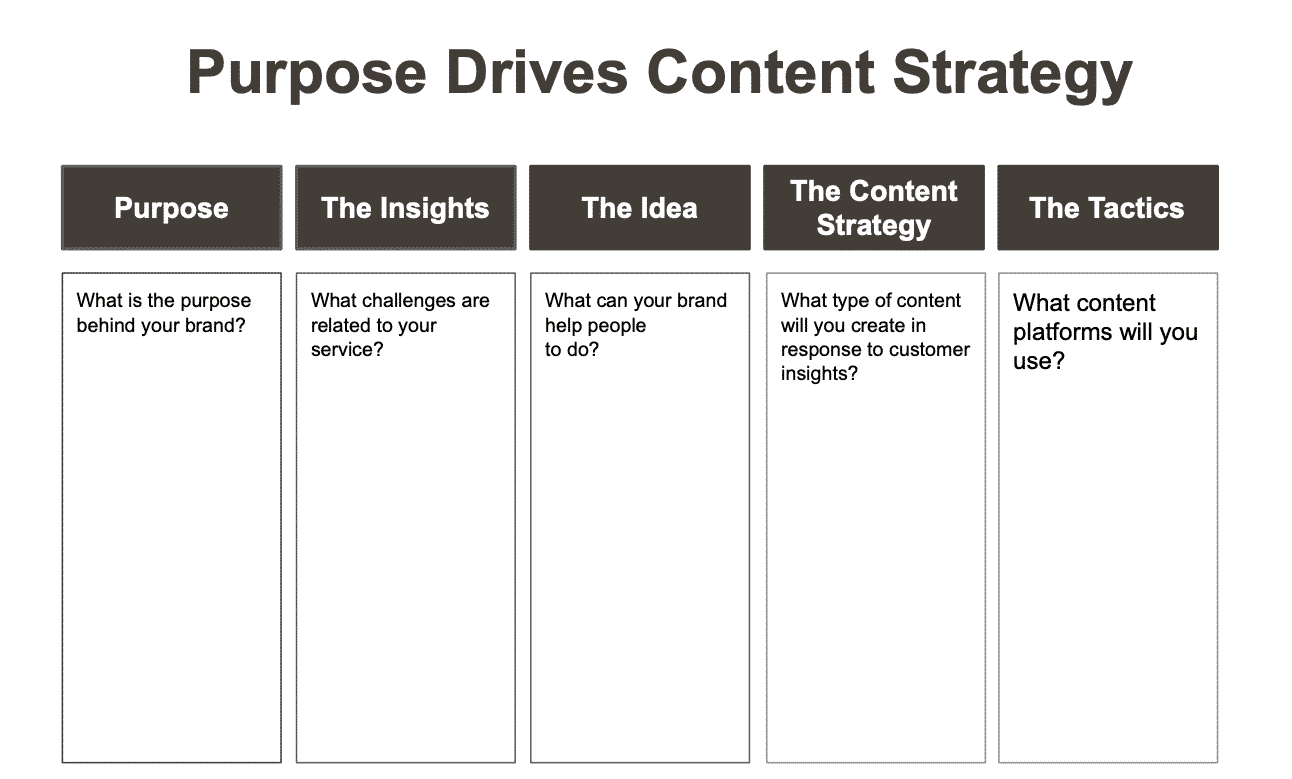 Purpose: What is the purpose behind your brand?
The Insights: What challenges are related to your products and services?
The Idea: What can your brand help people to do?
The Content: What type of content will you create in response to customer insights?
The Tactics: What content platforms will you use?
Answering these questions will help you define your brand purpose and help you develop an effective content strategy. Moreso, it will help you focus on the audience you need to reach, so you can create content that will resonate with them.
Content marketing creates three times as many leads as traditional marketing and costs 64% less (Showpad, 2020). This shows the importance of content marketing and more importantly creating an effective content strategy.
How to create a content strategy that works?
We have talked about the importance of knowing your brand's purpose. Once you have understood that you will want to develop a content strategy that targets your audience.
What is the purpose behind your brand? Now you know your brand purpose it will be easier to understand who the audience needs and wants. You may realise that your brand has resonated with more than one type of customer, so you might want to think about creating content that targets each persona. Moreso you may know what channels tour customers engage with your brand, which will help deliver your content to each persona.

What challenges are related to your products and services? Your company may offer a product or service that solves a specific problem your audience has. Therefore you must understand this and allow your content to shows that you can solve your audience's pain points. As we mentioned earlier Nike does this by showing inspirational content to show that Nike can help its audience to reach their fitness goals. Knowing your brand's purpose will make it easier for you to know your audience's challenges. So your content should reinforce your solution, and your brand or business can help your target audience.


What can your brand help people to do? What can your brand, product or service help people to do which is better than the competition out there? More than likely you will have your competitors selling something similar. So how can you show through your content that you are better than them? Or is that you have a unique brand voice that is more distinguishable than your competitors. You need to focus on your strengths and communicate this in your content to prove you're worth buying from.


What type of content will you create in response to customer insights? Understanding your customers' needs and wants is essential to figuring out what content you need to create. Does your audience prefer to watch videos, or do they prefer to listen to podcasts? This is the type of question that you need to answer before creating content because you could be wasting your time. Once you have identified the best formats, you will need to create a plan to execute your strategy.


What content platforms will you use? Again this is another important step. Just as you can create content in different formats you will also need to consider what channels you publish to. Will it be on social media, websites or paid search channels to name a few? Remember it is essential to know where your audience lives so you're creating content that will get the most views. You may have a younger audience that likes quick video content so TikTok might be your preferred channel. On the other hand, if your audience might want concrete answers to a handful of very specific questions then a short, to-the-point blog might suffice.


Centre your communication around your content strategy:

Once you have created your content strategy then put it into the centre of your communication plan. First, ensure that your website communicates what you want to say about your brand, then you can expand this to your blog and then further onto the social media channels you want to use. Consequently, this is fundamental because this will align your marketing and convey your brand purpose across all your marketing channels reinforcing your message. Now that we told you how to develop a content strategy we will show you how to plan your content.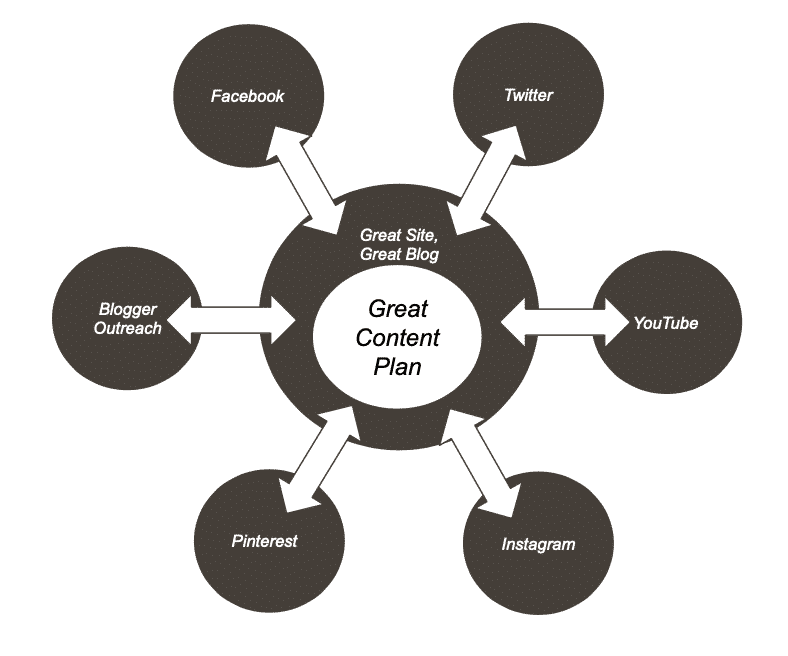 How to plan your content?
Planning your content is essential. With the help of a content plan, you will be on the right track for publishing well-balanced diverse content on your website and social media. When planning content it is essential to plan it around a theme that reflects your brand ethos. This will help you organise and manage your content. Moreso, you should aim to create content that is diverse so that your audience doesn't get bored.
To keep your audience engaged, consider using a tiered approach. For example, tier 1 could be based around big campaigns such as data-driven infographics content or developing innovative web tools assets. Tier 2 could be comprehensive content with a high social value that your audience wants answers to. Finally, tier 3 could be a regular flow of snackable content on-site or on social media.
Then once this is thought through, you can put this in a content calendar. So you have a well-balanced, diverse and organised content plan that you can stick to and use throughout the year.
Types of content
To understand what to exactly put in your content plan let's take a look at the most popular types of content marketing you can create for your audience.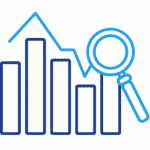 Infographics
Infographics are a great way to show data visually while making difficult data sets easier to understand. There is a huge range of infographic formats to use, which you can get from different websites, including Canva. So the good news is you don't necessarily need to fork out a graphic designer you can create an infographic yourself.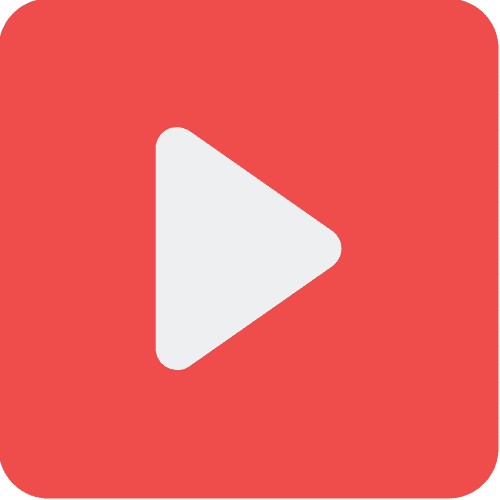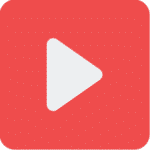 Videos
Videos have become increasingly popular because they are highly engaging. Video is also popular across social media platforms and can be simply shared to increase engagement. Video requires a bigger investment of time and resources, but the returns can be high. But using video content is essential. Learn more about why you should up your social media video content in 2022.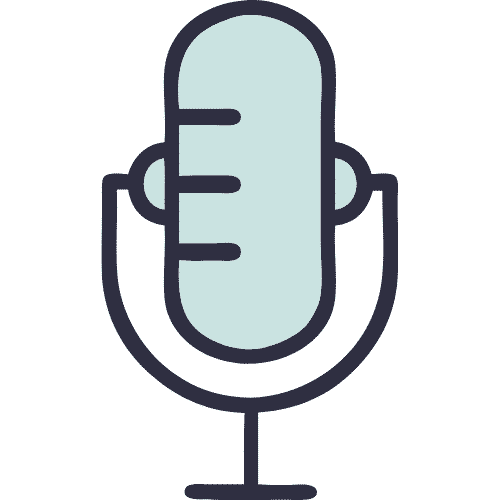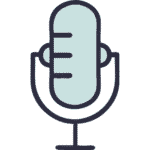 Podcasts
The number of podcasts listeners has grown over the years and is great for audiences who are on the move and don't have the time to read the content. Podcasts are great to share content for a range of topics, but they work well if you have interesting people to interview or educational content that your audience will value.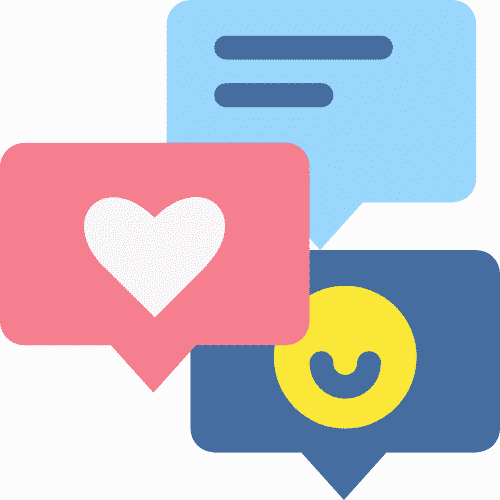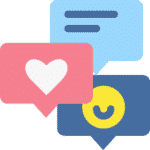 Social media
Social media is key for brands to reach their audience and amplify their content. Social media can be used organically to engage with its audience, and also paid social can boost your brand reach and objectives. Popular social networks include; TikTok, Instagram, YouTube, Snapchat, Twitter and LinkedIn.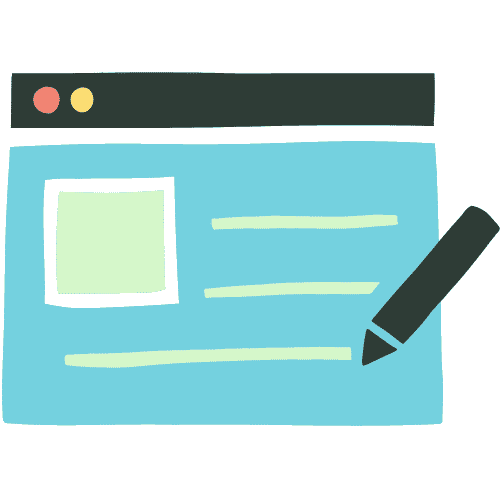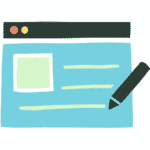 Blog Posts
Blog posts are still a great way to engage your audience. If your audience is struggling with a challenge, then a 'how to guide' blog post is a great way to answer their needs. In contrast, if your audience is trying to find a solution to a problem then a short to-the-point blog is perfect for the audience. Blog posts can also be shared on social media, which is a great way to increase traffic to your website.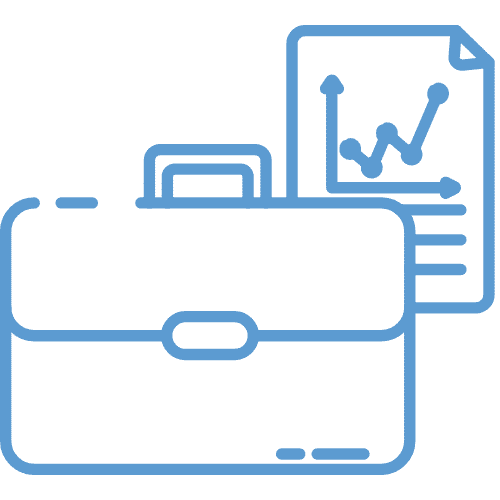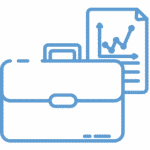 Case Studies
Case studies allow you to tell your audience about the work you have done. This builds up credibility and allows you to demonstrate the successes you have achieved with a real-life business. Moreso, it illustrates the value that you have added to that company. Using a call to action can also be used in the copy of your case studies to entice new customers to contact you.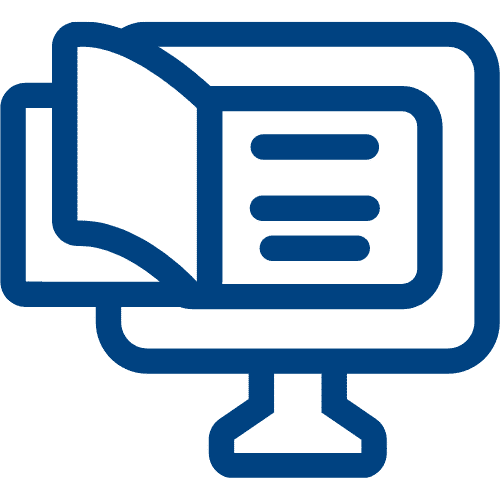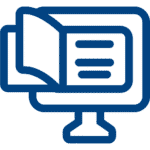 Ebooks
Ebooks help you to generate leads by providing an audience with content that they can find the answers to for a particular problem. In exchange for this, they need to provide their contact details. Ebooks tend to be more in-depth and often are a top of funnel tactic. However, they might be used at different stages of the buyer's journey.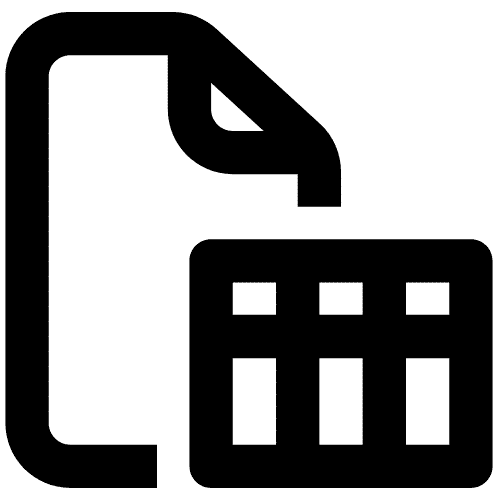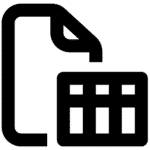 Templates
Templates again are a great lead generation tool. They provide an answer to a problem the customer is searching for. Giving them a template will save them time to succeed in what they want to achieve. So they are likely to submit their contact details, and you have a qualified lead to funnel them down into the consideration stage in the buyer's journey.
**CONTENT TIP**
Repurpose your content. If you can create a long formed blog post, you can repurpose your content and change it to video content. More so, you can shorten it to the main points so it can be posted to social media. This will help you reduce the amount of new content you need to create. It will also increase your website traffic as you are posting it across different channels.
Final Words…
Defining and understanding your brand purpose is essential in shaping your content strategy. Consequently, this will communicate the proper messages to your audience about your brand, and it will help deliver your business goals.