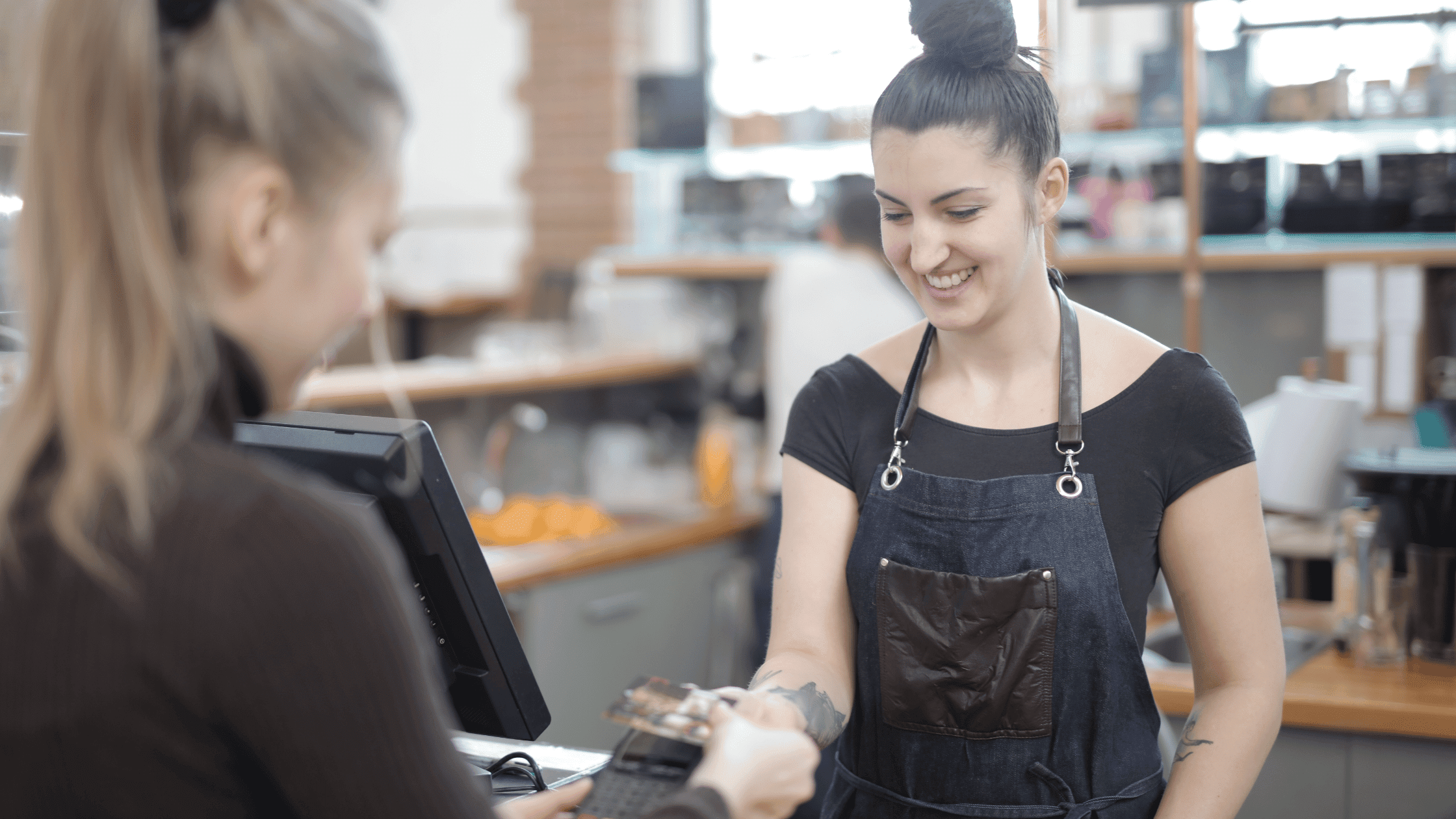 How to Drive Footfall to Your Stores with Digital Marketing
The pandemic has forced most businesses to pivot towards digital in some way. According to Campaign, 79% of companies invested in their online offering during 2020 and 78% of their survey respondents, taken in 2022, believe the change is here to stay.
Bricks and mortar businesses, pre-pandemic, were accustomed to print advertising in the local press and leaflet dropping to respond to marketing challenges. While this type of marketing has a place, thanks to the pandemic, today's consumers spend most of their time online before choosing which bricks-and-mortar business to visit. According to Hubspot, 97% of people learn about a local business online before visiting their physical location. What's better is that 88% of searches are guaranteed to result in a phone call or visit within one day.
Post pandemic, every bricks & mortar business has the same challenge – how to drive footfall from the local area. Companies, whether independent schools, retailers or a veterinary practice, can have different propositions, but their challenge of driving footfall is very similar. Digitals' position as the primary means to increase footfall has been cemented in the post-Covid world, and it's time to continue the ramp-up. Mckinsey has termed post-pandemic spending habits as "revenge spending", and brand loyalty has shattered, leaving new opportunities for businesses to forge relationships with new customers.
Connecting Clicks to Footfall
Bricks-and-mortar businesses such as hotels, leisure centres and especially retailers suffer from inadequate integration of offline and online software. However, those retailers adapting their physical store portfolios to support an all-channel approach are thriving. For one, Nespresso and Zara use a range of offline and online channels to market and sell their goods. Argos and JD Group are also succeeding thanks to cost management and multi-channel strategies. Our challenge is, how do SMEs adapt and compete with large corporations' structures and budgets to implement a results-driven approach? This is precisely what we'll uncover in this piece.
What are the Channels to Drive Footfall?
Online isn't a one size fits all model, but with multiple channels, it can feel overwhelming. The proper channels for your business will depend on your customer and proposition. For companies to be successful, they must use these channels to communicate with relevant and timely messaging for their consumers. Understanding consumers' wants and needs are necessary to get any marketing strategy right.
To get in front of these consumers, the channels to choose from are split between two categories, Search Engines and Social Media. We've provided a brief overview of each, exploring the benefits of each platform in more detail.
Google Business Profile
Formerly Google My Business, Google Business Profile (GBP) is a free service that enables any business with a fixed address to feature in their local area. Companies are able to show prospective customers searching for their business type;
a map of their location
Images, which can be provided by the industry and by customers
Reviews, which you can also feature on your website
Company updates
Opening hours
To check if your business is on GBP, you can search its name and claim it.
Google will prompt you to complete all the relevant information required for your listing to show. When completing the information, be sure to include the keywords that are relevant to your business so you have the best chance of being found by your customers.
It is essential for the information on your company to always be up to date, and accurate, to have the best chance to show up within the search results.
Google Business provides free assistance to help customers see your organisation on Google Search and Maps.
How Pixel8 used Google Business to increase keyword rankings
Pixel8 has helped businesses optimise their Google Business Profiles. As a result we have increased visibility for target keywords by 50% year v year. To see how to optimised your Google Business, check our 10 step plan to rank higher with Google Business.
Google PPC
Google also allows you to advertise your products and product information to customers near you. When customers click on an ad to see your local products, they are directed to a Google-operated page for your store. Shoppers can use the local shop entrance to find in-store inventory, see store hours, get directions, and more.
Google local inventory ads (LIAs) have been driving in-store sales and foot traffic since their introduction in 2014. By taking advantage of consumers' locations and desires for convenience, LIAs connect online and offline stores. As a result, retailers should expect a significant increase in footfall, click-through rate and offline sales due to adopting LIAs.
The information required for these ads are provided by platforms such as Google Ads, Google Business Profile, and the Google Merchant Centre (GMC).
Retail businesses set up on Google Merchant Centre can expect their inventory to be displayed for free via Google Surfaces*. Businesses can also sponsor their products to gain a more prominent position in the search results.
These listings appear at the top of the search engine results page, above the Google Business Profile section.
How Pixel8 used Surfaces across Google to increase product visibility
Pixel8 took advantage of Surfaces across Google. We utilised the free listings to increase product visibility for several businesses. As a result, we increased Google Shopping visibility for many stores, including Colour Supplies. This is a bricks and clicks store with outlets across the UK. We improved their visibility online using Surfaces across Google by 177%. This brought an additional 500,000 impressions.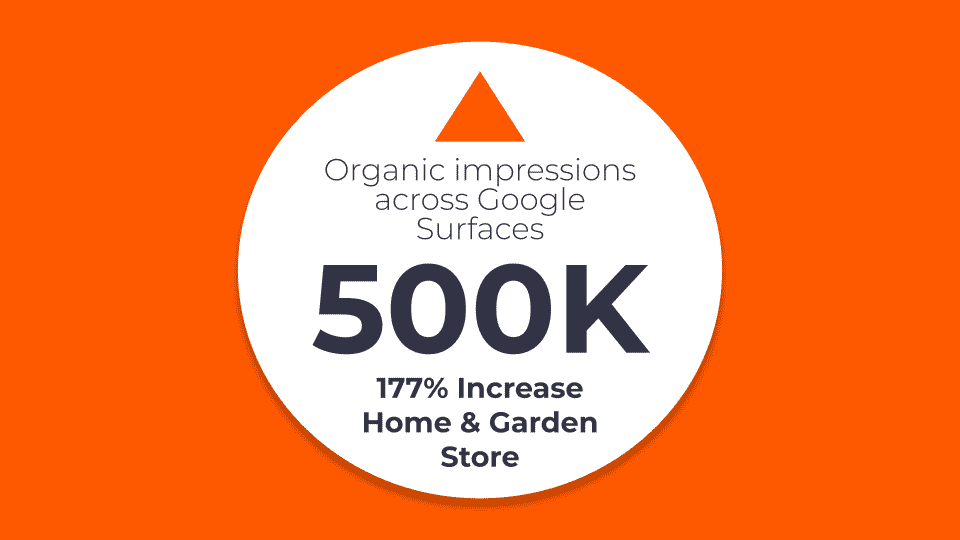 Google Search
It's pretty standard these days that before anyone heads out the door, they perform a search on Google. Consumers are presented with various choices on the search engine results page (SERP) and can compare companies across the web.
Google may feature your business within the natural search listings. These listings appear below the paid ads and often below the Google Business Profile. The top 4 natural listings are known to capture 70% of the clicks from a search, so working to be featured here is essential. This process is known as search engine optimisation (SEO).
To help you increase your chances of being in the top positions, there are SEO techniques that Google tends to favour. Landing pages, for instance, for every one of your business locations if you're a multiple location operation can undoubtedly help. In addition, adding a business location address and phone number to each page will help you follow SEO best practices.
The overall appearance of these pages in the SERP can be further optimised by adding title tags and metadata that reflect the service provided in the local area. This, as well as location-based factors, such as Google Business Profile listings, local citations from data aggregators, and customer reviews, are also taken into account in local SEO rankings.
It is worth noting you can also pay to appear at the top of the search engine results page using a paid media strategy, but this is considered a short term strategy whilst you're building local SEO strategy as it may cost more in the long run.
How Pixel8 used Multi-Location SEO to increase keyword rankings
We implemented a multi-location strategy to help a holiday park increase their keyword rankings within 4 months. By using location-specific tactics we created content that appealed to consumers in that a specific location. We attracted more traffic from consumers in various areas by adopting multi-location SEO. As result, rankings increased for location specific keyword from position 12 to 2 within a 4 month period.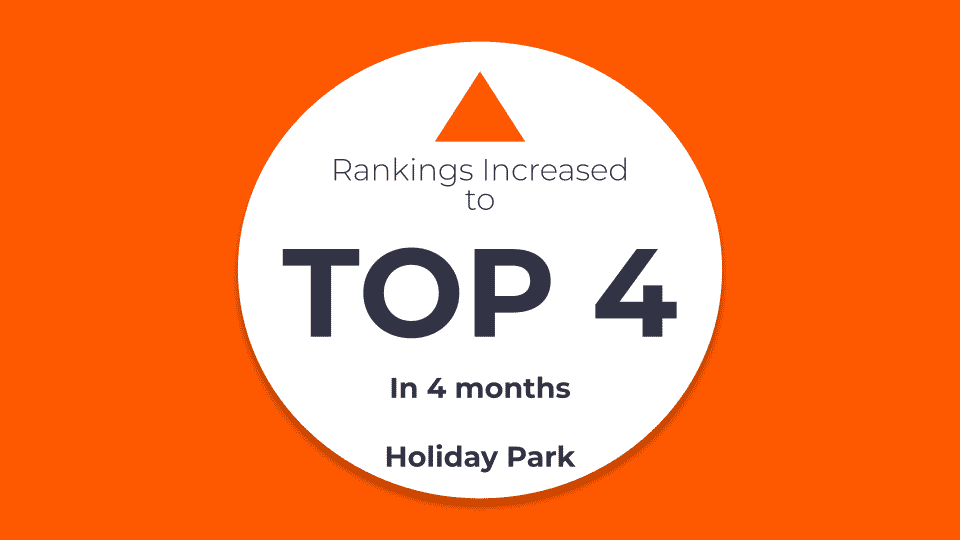 Social Media
There are many social media platforms and the opportunities on each platform are split between organic and paid. Facebook alone attracts around 2,234 million users to its platform (Statista) which creates a great opportunity to use organic and paid social media to get your brand in front of a huge audience. Organic social is where we post to encourage interaction with our audience. Our audience will share content with like-minded people, increasing awareness of our brand and interaction with it. Paid social is where posts are sponsored and will appear in front of an audience of our choosing.
How Pixel8 used social media to increase followers
Pixel8 helped a sports and leisure business optimise its visibility on social media by developing an organic social strategy. As a result, we increased the number of followers by 34% for MCRactive. Learn how to create an organic social media strategy, so you can achieve these sorts of gains.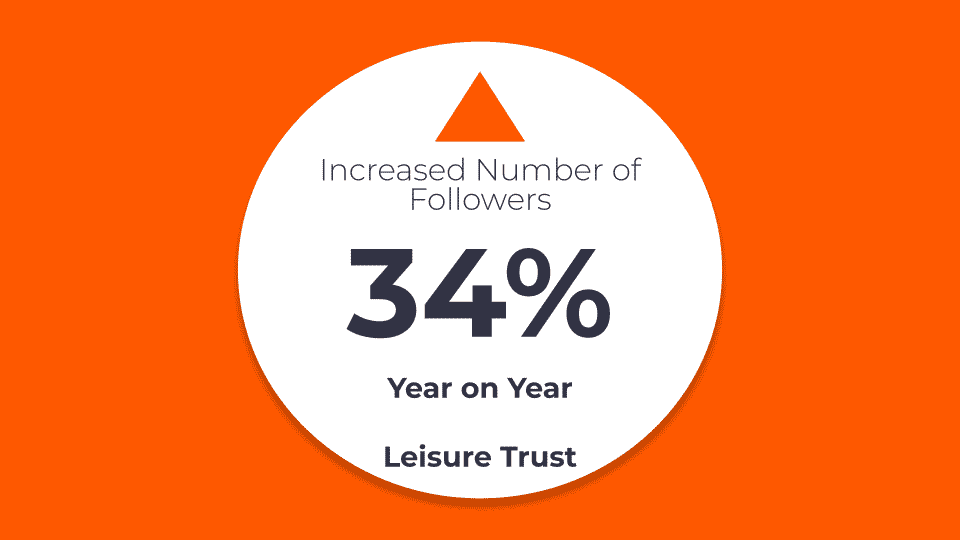 How Facebook Drives Footfall
In addition to driving traffic and sales online, Facebook Ads can drive offline sales too with several features including store traffic ads. This tactic enables businesses that are using Facebook Ads to drive in person purchases by providing audiences with directions to a physical premise. This is a particularly great tactic for retail stores, hotels or leisure centres to drive immediate footfall to their locations.
By connecting your ads to Facebook Locations, you can effectively target consumers within a radius of your physical stores and increase foot traffic and sales (without the Store Visits objective, you cannot target consumers near your store). Facebook will display relevant ads to consumers on their mobile devices when they are near, using ambient Wi-Fi, beacons, and historical local information. If done correctly, your Facebook Ads could have a substantial impact on your ROI. Remember that your product information must be adequate in order for this to happen. Location Targeting, which can be enabled after connecting Facebook locations, is one of the most efficient methods to digitalise and attract consumers to your offline stores via their mobile phones.
How Pixel8 used Facebook to drive footfall to your business
Pixel8 have used Facebook to help drive footfall to businesses in the retail sector. Using paid and organic social strategies Pixel8 helped clicks and bricks store Colour Supplies double in-store sales.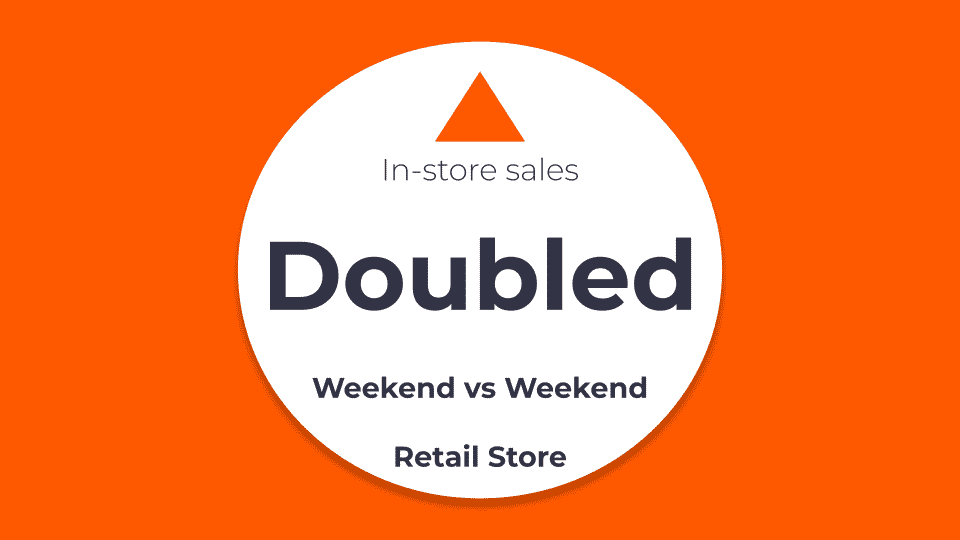 Techniques for audience targeting
Geo-targeting
A consumer's geographic location can be determined using postcodes, IP addresses, device IDs, or GPS signals and geofencing. This allows ads to be displayed according to location. Combined with other demographic data, this is a particularly important method for Schools who wish to target certain catchment areas.
How Pixel8 used Facebook to drive footfall to your business
Pixel8 have used geo-targeting to help drive footfall to Cheadle Hulme School (CHS), which is an independant school based in Cheshire. As a result CHS broke its open day attendance record with more visitors coming to the school than ever before.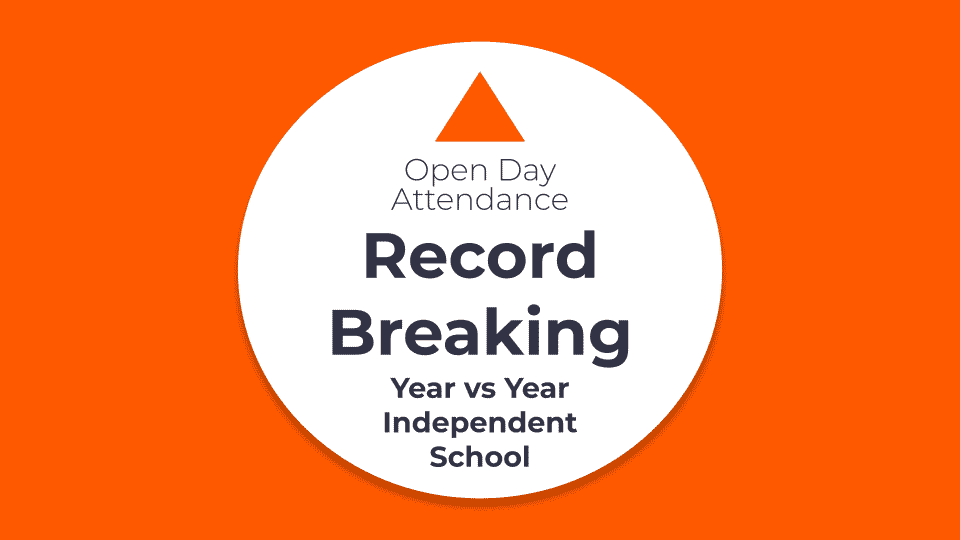 Geo-fencing
Retailers can now pinpoint consumers' precise locations using a GPS reference on their device. For example, an offer may be sent to a customer's device as soon as they enter or leave a geofence or equally, the time spent in a physical location can also be enough to trigger an ad. This can be done by coupling targeting data with geofencing technology. A highly customised offer can be delivered using this method, increasing the likelihood of conversion, purchase, and continuous loyalty. These ads account for up to 30% of clicks.
Traditional Marketing
Traditional marketing techniques reach local consumers and establish a personal connection. By employing traditional strategies like marketing collateral, local TV advertisements, local newspaper ads, and billboards, your company becomes a part of your local community and establishes a client base.
Traditional media doesn't have to be daunting. At Pixel8, we have recently work Bolton Kia, where we created the design from start to finish. We worked closely with the client to help build regional awareness across Greater Manchester.
Increase Your Footfall and Drive More Sales Online & Offline
Increasing your footfall and driving more sales online doesn't have to be daunting when it is broken down by marketing channel. By optimising each channel accordingly your business will start to drive more footfall and web traffic.
At Pixel8 we can help you do this. We'll do the initial analysis and lead you through the process to build each channel accordingly. We will also provide the creative and analytical expertise needed to drive more traffic online and through the door. Most importantly this will increase your business sales and revenue.