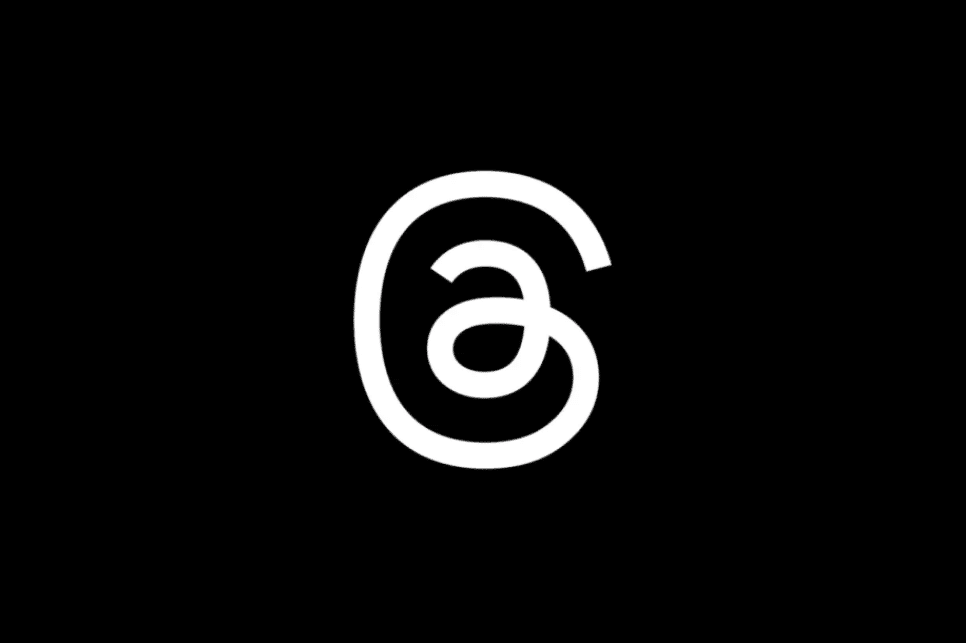 Threads: Should Your Brand Have A Profile?
Launching on Wednesday 5th July, Threads became the fastest growing social media platform of all time, gaining 30 million users in just 24-hours. In it's first week, it surpassed the 100 million users mark.
Threads has a very long way to go to catch some of the better known apps such as Facebook (2.9 billion users), Instagram (2 billion users), Tik Tok (1 billion users) or its conceptual competitor Twitter (550 million users), but at the speed in which it's growing, it would be foolish to think its audience has peaked.
When any new platform explodes like Threads has, it leaves many asking whether they should me making an effort to grow a presence on it. Let's dig a little deeper to help you understand whether it's worthwhile for your brand or company.
SO, what is it?
Threads has been developed by Meta (Mark Zuckerberg's mega company behind Facebook and Instagram) as seemingly an alternative to Twitter. Meta describes it simply as an app 'for sharing text updates and joining public conversations.'
Instagram Chief Adam Mosseri expanded further on the app itself following the launch: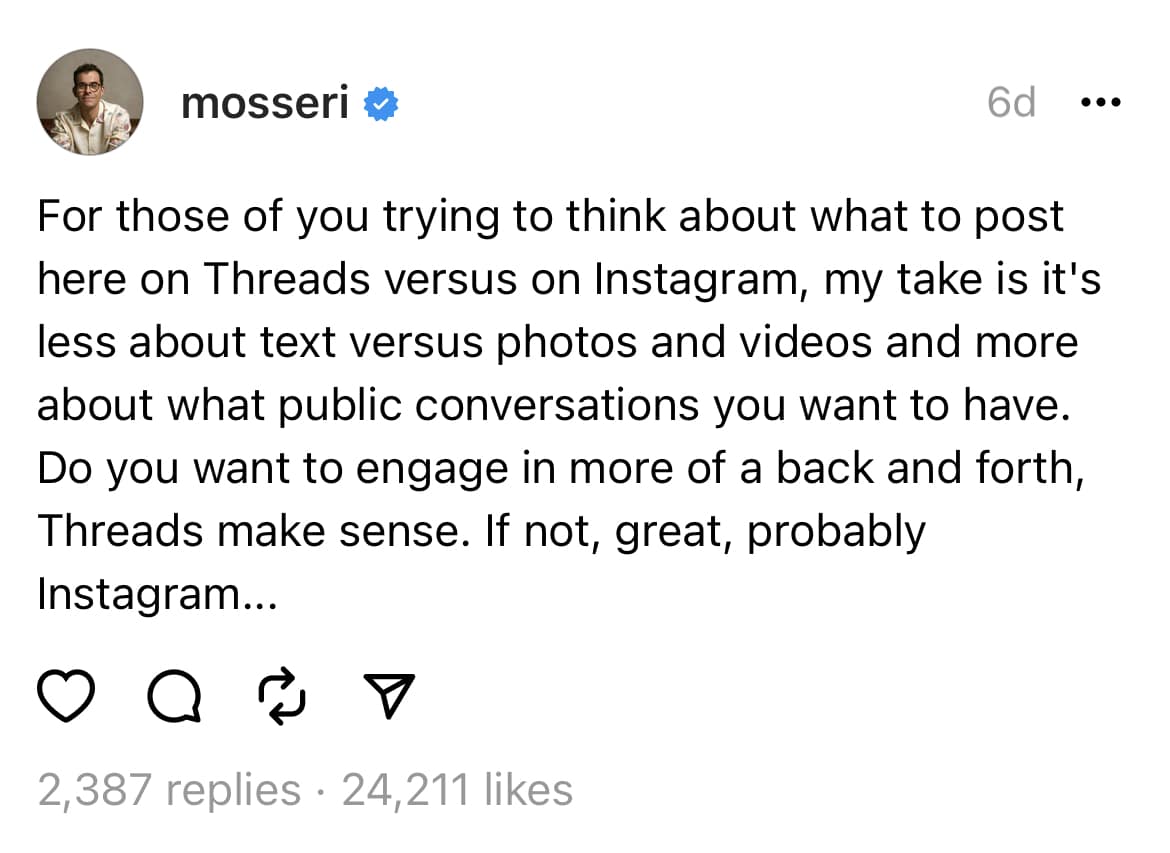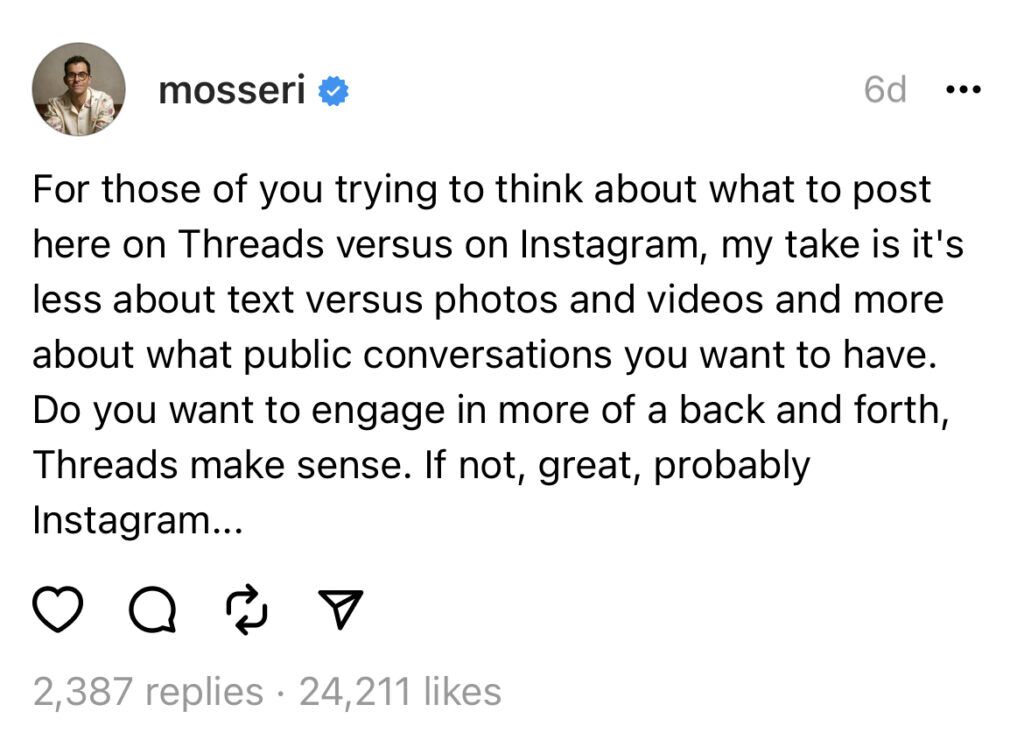 Users of Twitter will be instantly familiar with its appearance and functionality, with the ability to post, create a literal conversation 'thread', repost and share content with other people.
In fact, the likeness is so stark, it has led to Twitter owner and Electric Car Billionaire Elon Musk to cast doubt on the legality of the production of the app.
Should I be using it?
For those who don't regularly use Twitter, you might wonder what the point of the app is in the first place? Since Elon Musk's takeover of Twitter in 2022, a number of changes to the app's functionality have upset some users. For example, removing 'verified users' and charging $8 per month to regain verification or changing algorithms to amplify tweets expressing 'stronger emotions, especially those with anger.'
The goal of Threads, Mosseri explained in another post, "isn't to replace Twitter, the goal is to create a public square for communities on Instagram that never really embraced Twitter and for communities on Twitter (and other platforms) that are interested in a less angry place for conversations, but not all of Twitter.
He continued, "Politics and hard news are inevitably going to show up on Threads – they have on Instagram as well to some extent – but we're not going to do anything to encourage those verticals."
Ultimately, it seems their goal is to both provide Instagram users with a more text-friendly space to engage, whilst also offering Twitter users increasingly frustrated with the direction of the platform, a 'less angry place' to converse. If you feel the appeal of either of these angles, then Threads may well be for you!
Should my business or company have a presence?
It's too early to tell how brands will be able to fully harness Threads. In these early stages, especially with the rapidly growing audience, it makes sense for businesses who already operate and engage with Twitter to create a profile and begin posting.
However, much like the emergence of other social media platform giants like Instagram or Tik Tok, brands can rush to creating a profile, without understanding whether they are the right space to communicate with an audience.
If you've struggled to make traction on Twitter in the past, or don't engage with it at all, then it might well not be the platform for you. However, if you're unsure as to whether you've been able to harness the power of text-based platforms, perhaps we at Pixel8 could help.
If you're looking for some guidance on running social media platforms and campaigns, our digital team would be more than happy to have a chat with you. Get in touch by clicking here.